"Westerners Don't Believe in Sin!"
Guest contributor Dr. Cultir Pundit is an East Asian missions leader. He blogs at www.GuiltInnocence.com, a website equipping Global Christians for ministry in the Western guilt-innocence cultures.
---
Westerners believe in guilt, but not in sin. The other day I was riding in the car with my Christian friend Jim. As he drove, he followed all of the regulations. He wore his seatbelt, stopped at every stoplight, used his blinker, and stayed in his own lane—even if nobody was watching. Then we came upon a construction zone. We were waiting for 10 minutes, so I said, "Just drive onto the sidewalk and around the tractors." He was completely perplexed, "I can't do that, that is against the law." So as we waited another 10 minutes in traffic, he began complaining. Jim got more and more angry, then opened his window and yelled at the construction workers. "Why is this taking forever! We are late for a meeting!"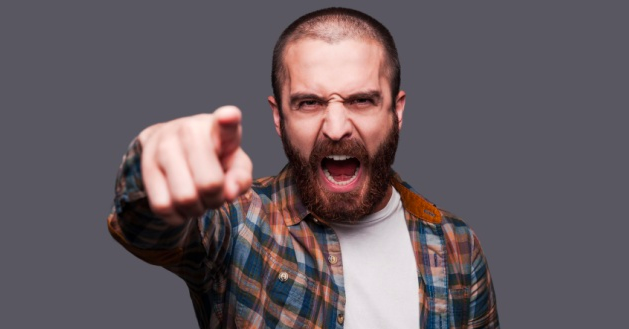 I wanted to hide in my passenger seat. I couldn't believe how verbally disgraceful he was towards that man working in the heat. His actions reminded me of Jeremiah 8:12, "Are they ashamed of their detestable conduct? No, they have no shame at all; they do not even know how to blush."
Driving on the sidewalk, though completely harmless, was wrong to Jim. But verbally steamrolling another person in anger was somehow acceptable! There was no sense of sin; his conscious was completely numb. He had zero sense of shame. He did not show any honor or maintain harmony in his relationships. He had no concept of sin. 
Jim, like most American "Christians," feels compelled to follow the law to avoid feelings of guilt, but he has no sense of sin. He feels bad if he breaks the law, but not when he sins. American Christians are syncretistic, constantly following their own culture more than the Bible. They consider government rules as more important than God or people. Our aim in life is to glorify God, but they are missing the mark–the very definition the Greek word for sin (harmartia). 
Americans justify being rude to other people by saying, "What is right is right, no matter what" … as if people don't matter! Or even worse, they have developed a whole theology about "righteous anger." If somebody else breaks a rule, then they have some divine mandate to disgrace and offend that person.
American Christianity is a mile wide and an inch because they have no concept of sin. The Holy Spirit must convict them of their sin and brokenness. Then instead of just following their laws, they will follow God.
Western Christians talk about having a clean conscience, as if that is the basis of biblical morality. Paul says that conscience is defiled and corrupted (Titus 1:15), so individualistic morality does not work. Paul even says in 1 Cor 4:4, "My conscience is clear, but that does not make me innocent." But Western Christians only care about their own conscience, not their relationship with God or people.
Even in evangelism, Westerners do not talk about sin. Here is a common gospel-presentation:
You disobey God and do not keep his commandments. Every person transgresses God's Law. The guilt of our wrongdoing is an infinite debt we can never repay. God is a righteous judge who must punish our bad deeds. But, Jesus can to pay the penalty on your behalf.
Did you notice the word "sin" is entirely absent in the above paragraph! Western Christians water down the gospel and compromise the truth by not mentioning sin. Their theology talks about breaking the laws and being guilty but does not mention how we sin against God, the King and Lawgiver. No wonder Western culture faces moral decay. Western Christians don't believe in sin. 
 What do you think? Is our fictitious guest author correct?