TheCultureTest.com
Learn about global cultures in a simple, engaging way. Take the FREE test.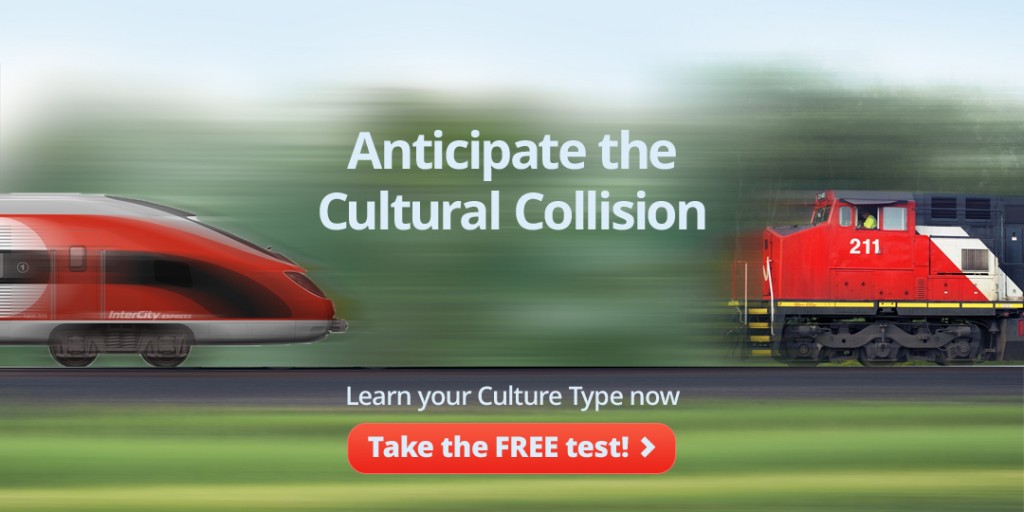 Worldview is shaped more by  your cultural group than individual personality. You've learned your personality type, now learn your culture type in 5 minutes! Answer the multiple-choice questions, and learn your results immediately. In today's globalized world, awareness of basic culture types is essential for success. Anticipate the cultural collision!

Are you an educator or leader? Download the Group Discussion Guide for a lesson plan. The Culture Test is mobile-friendly on smart phones, so is an ideal education tool for your group settings (team, work, church, etc.).