The 3D Gospel in 11 Languages!
The 3D Gospel is now available in 11 different languages. I am grateful for the global interest and eagerness of translators to complete the projects.
Most interesting to me is the variety of cover designs. The visual styles reflect how cultures communicate the same idea in different ways. Same words, but different colors and fonts (and with the Italian cover, different body parts too!). The visual diversity of the covers illustrates the thesis of the book itself—the one gospel "looks different" in various cultures.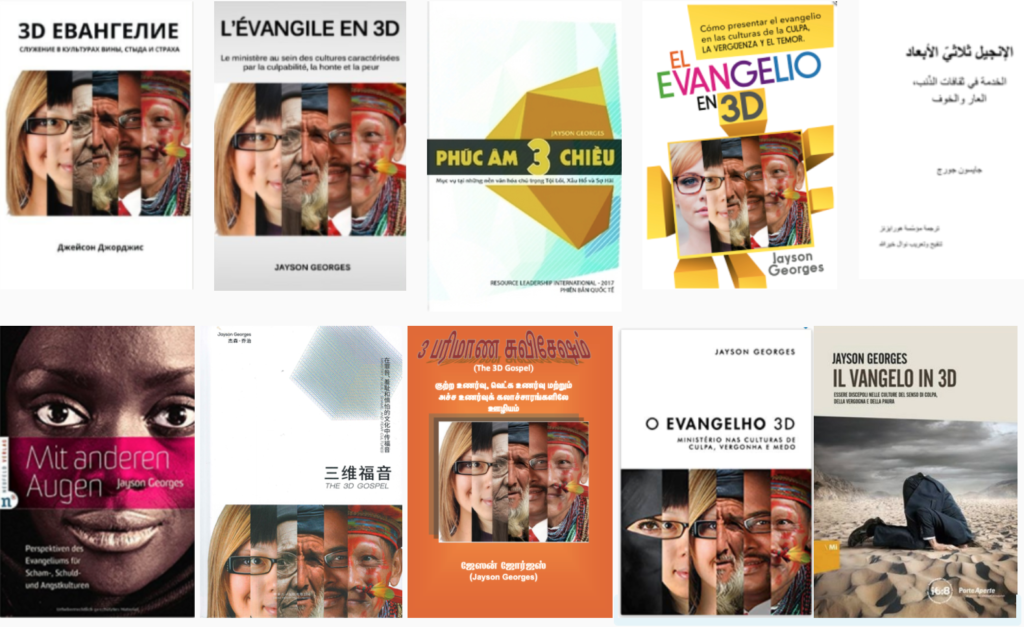 The translations have been published through various channels, which affects availability. Russian (3D Евангелие), French (L'Évangile en 3D), and English were published through Amazon. Vietnamese (Phúc Âm Ba Chiều), German (Mit anderen Augen, publisher), Spanish (El evangelio en 3D), Chinese (三維福音), Portuguese (O Evangelho 3D), and Italian (Il Vangelo in 3D) were published through local publishers in their respective country. Arabic (free PDF) and Tamil (free PDF) are available as free PDFs.  
For organizational leaders and ministry trainers, I continue to offer the 50% discount on volume purchases—a case of 50 paperbacks for $225. Click here to order.