New Training Video about Ethics and Discipleship
"Transforming Honor" is a new training video about biblical ethics, morality, and discipleship in honor-shame cultures.
My aim with this video is to (1) transform Western misconceptions about honor cultures and (2) transform honor into a positive source for moral change. The 33-minute resource is geared for Christians in cross-cultural ministry, and draws from chapters 10 & 11 of Ministering in Honor-Shame Cultures. Enjoy!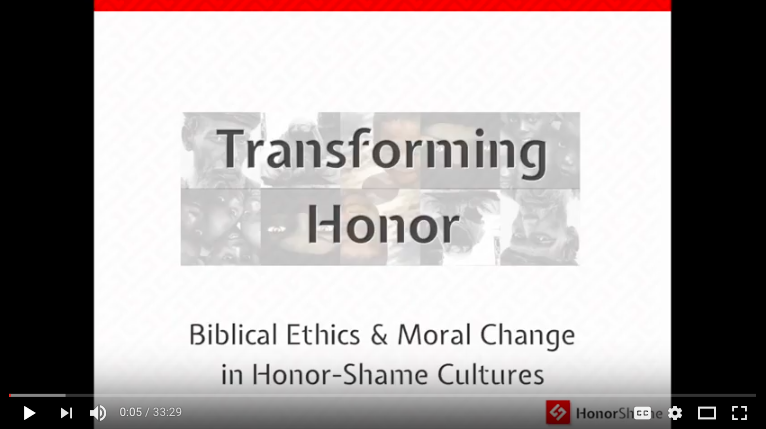 To download, click here. For more free videos related to honor & shame, visit the Video Gallery.