An Answer for Addiction
What is addiction? How is addiction healed?
This new TED talk—"
Everything You Think You Know About Addiction is Wrong
"—connects these questions about addiction to shame and honor (granted, it uses language besides "honor" and "shame" to do so). Research shows addiction is the effort of unconnected people to bond with something. The opposite of addiction is not sobriety. T
he opposite of addiction is connection
.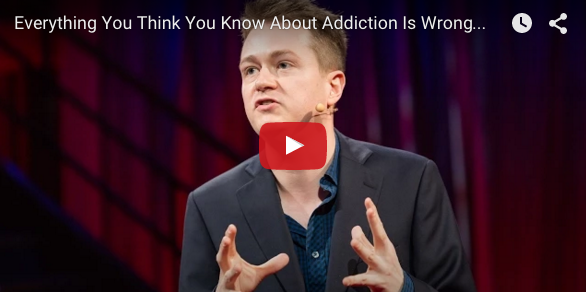 This guy's style is a bit quirky, but he has some fascinating examples that made me rethink things.
How do people get free of addiction? By punishing their transgression, or replacing isolation with connection? 
Also, your probably not addicted to drugs, but you're still an addict of some kind. What is your heart addicted to? Is that addiction connected to shame/isolation? How can connection overcome your addiction?
Enjoy the clip! This is the final post in this series "
Putting Honor Into Action.
"