How OT Sacrifices Saved
What happens during a sacrifice? How do sacrifices work? What was killing an animal in the temple supposed accomplish?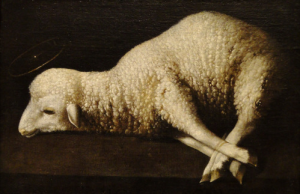 Malachi 1:6-2:9 explains the logical underpinning of temple sacrifices. Basically, the priest's defective sacrifices failed to honor God. The priests' unclean animals have shown contempt upon God's table. This despises God. 
Animal sacrifices are a gift to honor God. This idea appears in 1:8—"Try presenting that to your governor, will he be pleased with you or show you favor?" Nobody in their right mind would take a dirty, used gift to their governor. One, their social conscious would hardly allow it. And two, the governor would scold and humiliate them for such an insult. Yet, that is exactly what Israel is doing—presenting lame gifts to God. And God is much more than just a governor—"I am a great King, says the LORD of hosts, and my name will be feared among the nations."
The purpose of the sacrifices was to honor God. This fact appears 4 times in the passage: Mal 1:6; Mal 1:11; Mal 2:2; Mal 2:5 (remember, these verses about specifically about defective sacrifices, not general sin.)
Sacrifices affirm relationships. They are symbols of loyalty and praise to a patron/protector. The animals are gifts that communicate respect and deference. As gifts, sacrifices honor God and affirm the relationship. David deSilva explains, "Unintentional sins against God's honor could be remedied with sacrifices. Just as gifts could forestall the revenge of those who had been unintentionally dishonored (or satisfy the honor of the affronted one by presenting a display of repentance in which one acknowledges the true worth and "weight" of the offended party, as in Gen 32:19-20; 33:8-11), so animal sacrifices provided atonement for unintentional affronts against God's honor (Lev 4:2-3; 5:5-6)" (deSilva, IVPDOTP, p. 435, emphasis added). This is how OT sacrifices saved.
But sadly, the priests' contemptible sacrifices despise and profane God's name (Mal 1:6-7; 1:12). And for such dishonoring actions, God would shame the priests. God would curse the benedictions they pronounce (2:2), curse their offspring, spread the animal's dung all over their face (2:3), and make them "despised and abased before all the people" (2:9). Their shaming consequences of defective sacrifices is another indication of their original purpose—to honor God.
Two other OT narratives also indicate the sacrificial system was designed to honor God.
Phinehas—Zealous for God's Honor
In Numbers 25, Phinehas kills the Israelites sleeping with Midianites. For that, God covenants that Phinehas family will be Israel's priests becuase he was zealous for God's honor.
The LORD said to Moses, "Phinehas son of Eleazar, the son of Aaron, the priest, has turned my anger away from the Israelites. Since he was as zealous for my honor among them as I am, I did not put an end to them in my zeal. Therefore tell him I am making my covenant of peace with him. He and his descendants will have a covenant of a lasting priesthood, because he was zealous for the honor of his God and made atonement for the Israelites." (Num. 25:10-13)
Zeal for God's honor uniquely qualified Phinehas to oversee the sacrifices—an indication the priestly sacrifices were foremost about honoring God.
Eli's Sons—Stealing God's Honor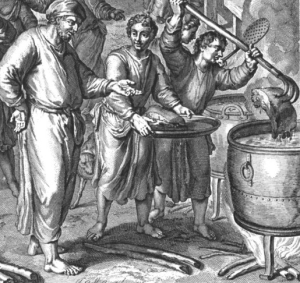 In 1 Samuel 2, Eli's family is stealing the best cuts of meat from the sacrifices. For that, they are accused five times of scorning/dishonoring God. The text says,
"Eli's sons were scoundrels; they had no regard for the LORD or for the duties of the priests to the people. … This sin of the young men was very great in the LORD's sight, for they were treating the LORD's offering with contempt. … Why do you scorn my sacrifice and offering that I prescribed for my dwelling? Why do you honor your sons more than me by fattening yourselves on the choice parts of every offering made by my people Israel? … Those who honor me I will honor, but those who despise me will be disdained. (1 Sam. 2:12-13,17, 29-30).
As in Malachi 1-2, we see the purpose of the sacrifices was to honor God. The story in 1 Sam 2 only makes sense when put in that framework.
Conclusions
The OT sacrifices surely had other effects as well. The sacrificial system also ensured purity/holiness (Lev 14) and atoned for sin (Lev 19:22). Yet these functions, I believe, are compatible with (not distinct form) sacrifice's ultimate function of gifting honor to God.
The honor-shame realities of OT sacrifices should inform our interpretation of "sacrifice" imagery in the NT. Looking into the New Covenant era, two questions arise:
Exactly how did Jesus' sacrificial death bring honor to God?
What does it mean for believers to be "living sacrifices?"
______________
Read more in this series, "Honoring Theology":