10 Free Resources
HonorShame.com released several free resources in 2015, all towards the aim of "mainstreaming a biblical missiology for honor-shame contexts."  Feel free to share these resources with others. You can forward this email, or
click here to share
via Facebook.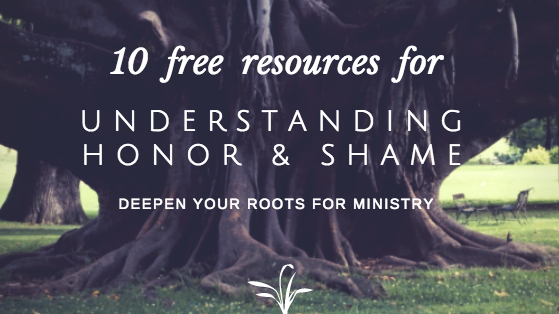 More resources are in the works for 2016. Here's a sneakpeak.
The 3D Gospel will be available in French, Russian, and Spanish by March.
TheCultureTest.com will available in Spanish–"La Prueba Cultural."
Global Mapping International will produce a "missiographic" visualizing the 7,000+ results from TheCultureTest.com in the spring.
My next book Ministering in Honor-Shame Cultures: Biblical Foundations and Practical Essentials (co-authored with Mark Baker, published by IVP Academic) will be out in October.
A training webinar "Understanding ISIS: The History of Militant Islam."
And the website HonorShame.com will take on a new shape. Stay tuned!