Mission Frontiers Issue on Honor/Shame
The current issue of Mission Frontiers "The Power of Honor" covers the topic of honor & shame.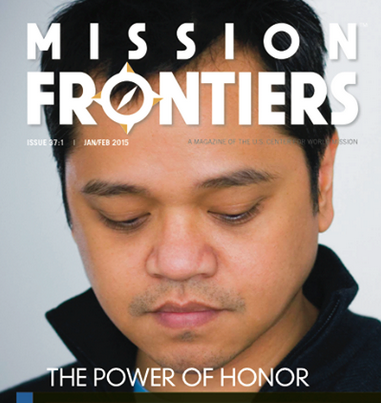 This journal from Frontier Ventures (formerly U.S. Center of World Missions) contains two lead articles from myself ("The Gospel the World is Waiting For") and Jackson Wu ("Why the Church Has Lost 'Face' "), and a series of terrific articles on specific aspects from various practitioners. My favorite part of the issue is the great geographical/cultural diversity covered – East Asia, Central Asia, the Middle East, Africa, Latin America, US. The entire issue is available for free, so be sure to download and enjoy it.