FREE CHAPTER: 8 Guidelines for Fruitful Relationships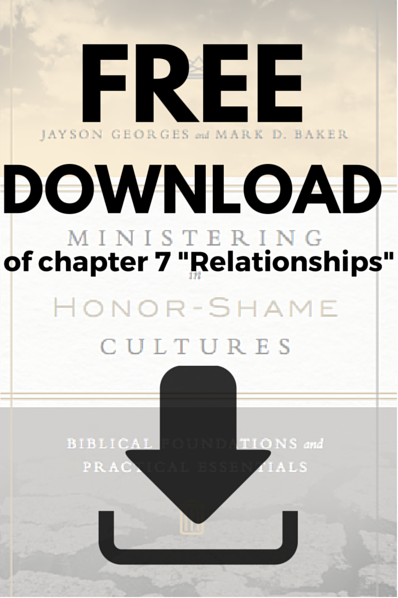 InterVarsity Press is making Chapter 7 "Relationships" of Ministering in Honor-Shame Cultures available as a free PDF download. Feel free to download, read, and share this resource. 
Mark and I glad to offer this chapter. It includes over 20 case examples from 15 different global cultures, so should be practical and helpful for many people in ministry.
This chapter highlights the "8 guidelines for relationships" in honor-shame cultures.
Use a cover.
Reconcile symbolically.
Be a client.
Guest well.
Share gifts.
Be a patron.
Be clean.
Give face. 
You can to freely download, repost, and share this resource.