New Evangelism Training Videos (CRU)
In 2018 CRU released "Honor Restored,"a digital tool
designed to help you share the good news of Jesus with friends from honor-shame cultures. Since then, the app has been translated into many languages and used widely.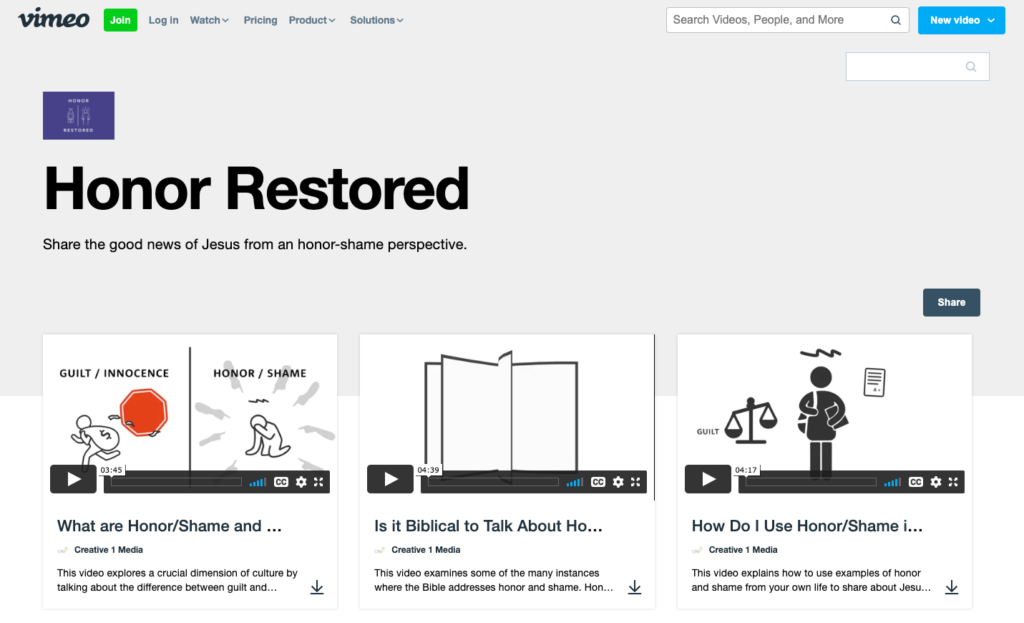 The creators now have developed
a series of training videos
to help believers better understand honor-shame for evangelistic purposes. All the videos can be viewed and downloaded for free from
their Vimeo page
. These animated videos–about 4 minutes each–equip people to use Honor Restored with confidence and clarity.
They address these questions:
What are Honor/Shame and Guilt/Innocence Cultures?

Is it Biblical to Talk About Honor/Shame Cultures?

How Do I Use Honor/Shame in Sharing My Testimony?

How Do I Begin a Gospel Conversation Using Honor/Shame?

How Do I Use Honor Restored?

How Should I Clarify "The Choice" Screen in Honor Restored?

How Do I Use Honor Restored Like a Pro?

How Do I Disciple a New Believer From an Honor/Shame Culture?