"Honor Restored"—New Evangelism Tool from Cru
Last summer several Cru staff members attended the Honor-Shame conference in Wheaton. After the conference, they began discussing and designing a new honor-shame evangelism tool that could used in a smart-phone app.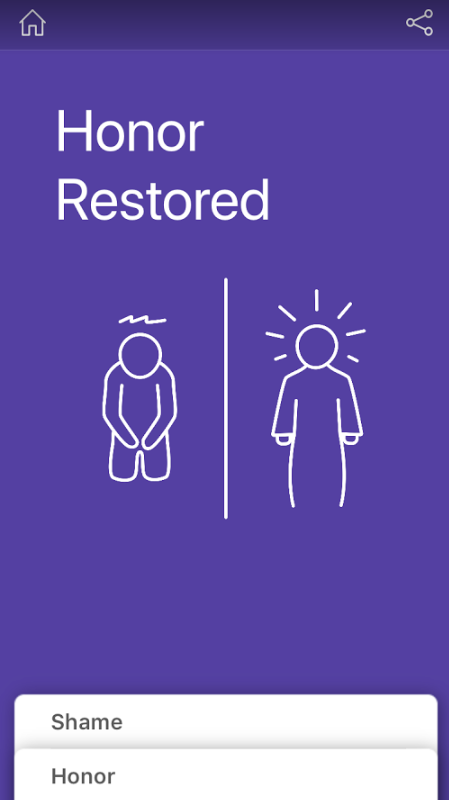 Their new tool "
Honor
Restored" launched in December 2017. Based loosely on the HonorShame reference bookmark, Honor Restored does a good job distilling the essentials into a aesthetic and accessible resource. 
The tool is available in Cru's 
evangelism app, 
GodTools, which is available
 at Apple's 
App
store
 and at 
Google Play
. First, download the 
GodTools
app, then tap 
the + sign and you will see the tool Honor Restored.
The app has been translated into Hindi, Arabic, Croatian, Persian/Farsi, Turkish, and Portuguese. They are translating it into Mandarin, French, Russian, Marathi, German, Telugu, Spanish, Korean, and Japanese.
If you have questions, feedback, or suggestions on possible translations, email Chris Sneller at
csneller@gmail.com
.