Free Resources from Honor-Shame
HonorShame.com released several free resources in 2016, all towards the aim of "mainstreaming a biblical missiology for honor-shame contexts." Feel free to share these resources with others. You can forward this email, or click here to share via Facebook.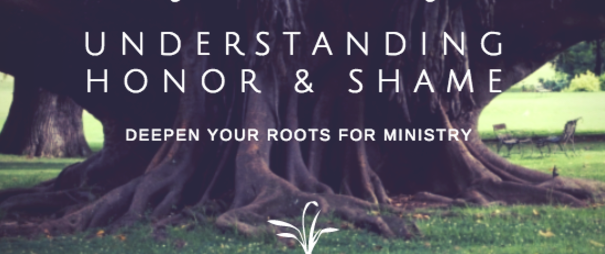 Global Insights—This 3-page document "GLOBAL INSIGHTS for Leading and Ministering in Honor-Shame Contexts" compiles the very best reflections from the recent online learning forum at Synergy Commons.
8 Guidelines for Fruitful Relationships—A free PDF of chapter 7 "Relationships" of Ministering in Honor-Shame Cultures.
La Prueba Cultural—TheCultureTest.com is now available in Spanish too. 
Infographic: Cultural Vantage Points—Cultural differences are obvious. Cultural biases are dangerous. Learn about yours.
A Global Map of Culture Types—"Culture's Color, God's Light" is an excellent infographic from Global Mapping International.
Training Videos—Teaching by Jackson Wu and David deSilva.
Three other things in closing: