10 New Books about Honor & Shame in 2016
The topic of honor-shame continues to gain ground in the publishing world. The year of 2016 featured many new releases on the topic. These could be some last minute Christmas gift ideas! 🙂
For Christians involved in ministry and theological education, these works can be highly relevant.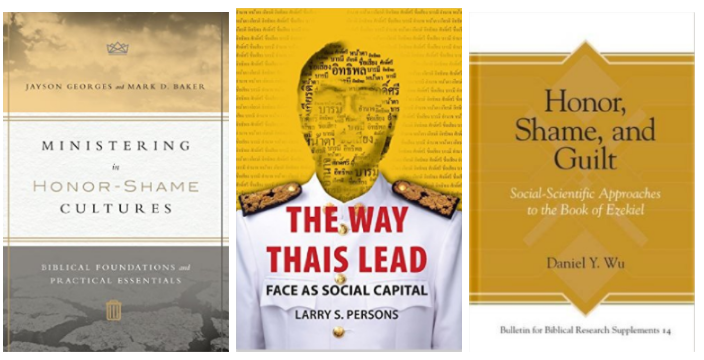 Ministering in Honor-Shame Cultures: Biblical Foundations and Practical Essentials, by Jayson Georges and Mark Baker (IVP Academic). For a summary, click here. 
The Way Thais Lead: Face as Social Capital, by Larry Persons (Silkworm). For people working in East Asia, especially Thailand, I can not recommend this book enough. Persons has completely rewritten his Fuller Ph.D. dissertation for a general audience. An insightful, field-researched examination of "face-based" leadership. 
Honor, Shame, and Guilt: Social-Scientific Approaches to the Book of Ezekiel, by Daniel Wu (Eisenbrauns). The Ph.D. dissertation from an evangelical Chinese-Australian, this book biblically integrates the OT concepts of honor, guilt, shame. Wu emphasizes Hebrew semantics with keen insight.
The Face of Forgiveness: A Pastoral Theology of Shame and Redemption, by Philip D. Jamieson (IVP Academic).
Notable Secular Research 
Honor and shame are frequent topics in academic research. Theses books by philosophers, a historian, and a sociologist enhance our understanding of the topic. Each has been featured in a blog post at HonorShame.com (see "click here" links below).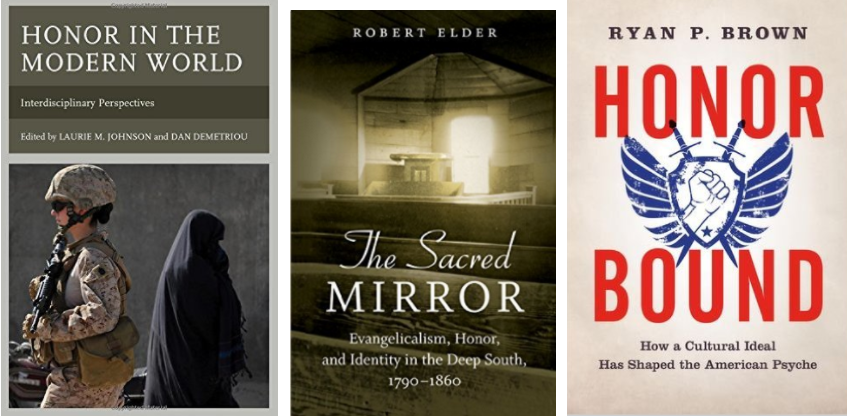 Honor Bound: How a Cultural Ideal Has Shaped the American Psyche, by Ryan Brown (Oxford University Press). Click here for my review/critique/recommendation.
The Sacred Mirror: Evangelicalism, Honor, and Identity in the Deep South, 1790-1860, by Robert Elder (University of North Carolina Press). Click here for the author's summary post.
Popular-Level Christian Spirituality
Also, the world of Christian published released four books in 2016 titled Unashamed. (Four different books from four different publishers have the same name—I feel like that deserves some comment or joke, but can't think of one). They are all written as for popular audiences—as in "Brene Brown for Christians." I have not read any of these, but Amazon reviews are very positive. For an review of these books and insightful response our the current anti-shame zeitgeist, read this excellent Christianity Today commentary.
Click here for a list of recommended resources on honor and shame.