The Meaning of "Faith"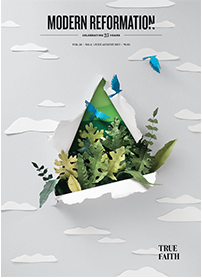 The latest issue of the magazine Modern Reformation includes my article "Talking About Faith in Non-Western Contexts." This article explains the biblical meaning of "faith" in terms of patron-client relationships and recent New Testament scholarship.
The opening paragraphs are included below, and Modern Reformation has kindly unlocked the full article for 30 days for the general public, so click here to access and read the full article.  
---
Many Western Christians have a sub-biblical understanding of faith. "Faith" has been reduced to a person's religious beliefs. Faith has become the mere intellectual assent of an individual to a specific set of religious doctrines or dogmas. This view of faith is not only incomplete when compared to how the Bible speaks of faith, it also is difficult for non-Westerners to understand when they are presented with the claims of Christ by missionaries.
A better understanding of faith, that is both truer to what Scripture says and easier for non-Westerners to grasp hold of, is to place the language of faith within the realm of personal relationships, specifically "patronage" or the reciprocal relationship between social unequals. A patron provides security and safety for their clients; the wealthy assume responsibility for people in need. The client, in turn, is morally obligated to reciprocate by honoring the patron. They repay with loyalty, praise, and allegiance. The patron gives material help, then receives social clout.
In the first-century Greco-Roman world, patron-client relationships formed "the bedrock of society, a person's principle assurance of aid and support in an uncertain and insecure world" (deSilva, HPKP, 119). The Roman philosopher Seneca claimed, "The practice of patronage constitutes the chief bond of human society." Patronage remains the primary socio-economic system in Majority World cultures—life runs on relationships, reciprocity, and honor. I have experienced this reality of patronage during my years as a missionary and businessman in Central Asia. (And I can personally testify how confusing and frustrating patronage is for Westerners from free-market, democratic societies!). The dynamics of patronage illuminate many aspects of Scripture, including the nature of faith.
The Loyalty of Patrons and Clients
Patron-client relationships are not mandated by law or enforced by legal contracts. Rather, people feel compelled to reciprocate because of honor and shame. Generous patrons and grateful clients acquire positive reputations in the community. People gain honor for being trustworthy and loyal in their relationships. In collectivistic cultures, such relational reliability is a supreme virtue. David deSilva explains, "The patron needed to prove reliable in providing the assistance he or she promised to grant. The client needed to "keep faith" as well, in the sense of showing loyalty and commitment to the patron and to his or her obligations of gratitude." The Bible's language of faith is at home this social context of patron-client relationships. Faith connotes a person's trustworthiness and dependability in a relationship.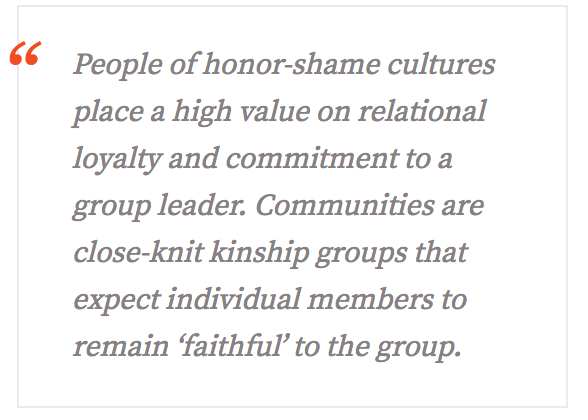 People of honor-shame cultures place a high value on relational loyalty and commitment to a group leader. Communities are close-knit kinship groups that expect individual members to remain "faithful" to the group. One example of this is Asian families. Children are expected to choose a career that reflects positively on their parents; there is a strong sense of familial loyalty; and children's obedience brings honor to their parents. This strongly relational notion of group loyalty best approximates the Bible's meaning of faith, not the modern Western sense of "my personal faith."
… click here to read the full article at Modern Reformation (July 2017 only).