Tim Keller & TGC Video on Shame
In this Gospel Coalition video, Tim Keller offers some reflections about the role of shame in evangelism.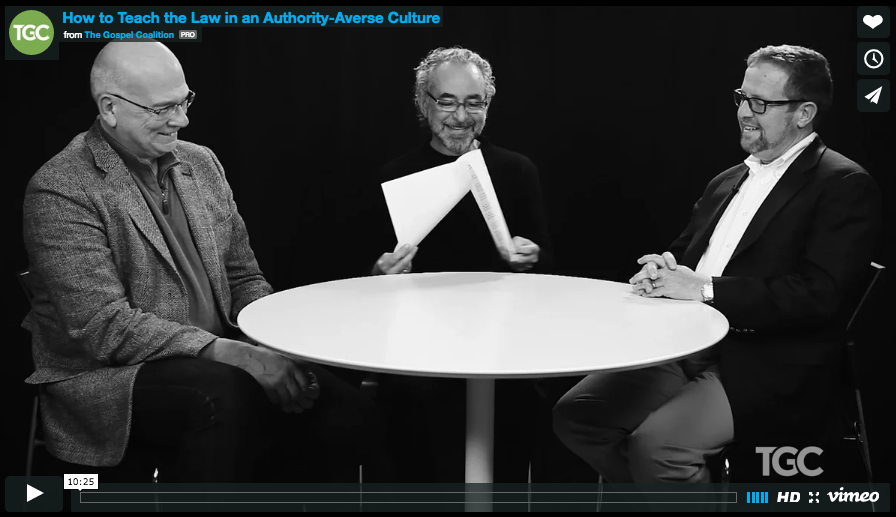 I'm obviously delighted that Keller and TGC discuss honor-shame cultures in their gospel conversation. And Keller and the other folks at TGC are brilliant guys doing great work, for which I'm grateful. Nevertheless, I noticed a very common shortcoming in their thinking about shame and the gospel–they interpret honor-shame cultures and the dynamics of shame through Western paradigms. 
According to their conversation, the problem with the human condition is the guilt of wrong behavior. Our problem is the "the Law" (defined as "moral absolutes," not the Jewish Torah). For theologian Michael Horton (guy on right side), the question is how we use the Law in a way that "deeply troubles" people, but "doesn't shame them." He assumes people's conscious must be plagued by guilt (because, apparently, shame is not a valid form of conviction in people). At another point, Keller states that shame is just a manifestation of deeper guilt (not a fundamental problem in and of itself). In these ways, they filter honor and shame through the paradigms of "law/gospel" and other Reformation thinking, in which sin is defined as law-breaking and wrong behavior.  
Two other observations. One, there are some interesting characterizations of honor-shame cultures (e.g., repentance is easy for people is honor-shame cultures). Two, there is no mention of the positive aspect of honor. It's curious how shame is part of the law/problem, but honor is overlooked as part of the gospel/solution. For example, three new Christians books are titled, "Unashamed," but non are titled "Honored." 
To emphasize, I'm not trying be controversial or nit-picky, but these shortcomings are extremely common in Western perceptions of shame. I point them out because they hinder the development of a robust, complete, biblical theology for honor-shame cultures. For this to happen, we must read the Bible on it's own terms, and not just through the evangelistic question of "How do we use the law?"
And also, Tim Challies' recent post "Shame, Fear, and Guilt" was an excellent presentation of similar topics. Though also a Reformed theologian, Challies addresses the 3 cultures with balance and nuance by addressing each culture from the vantage point of biblical theology.