How David Sinned with Bathsheba
When David slept with Bathsheba (2 Sam 11:1-13), why was that sin?
David thought nothing was amiss, "but the thing that David had done displeased Yahweh" (2 Sam 11:27). Exactly why was God displeased? Despite common assumptions, the Bible does not portray David's sin as breaking the 10 commandments and never mentions the Law. As God reveals through his prophet Nathan, David (1) was a shameful person (2) who shamed God, (3) so bears shame.
1. David acted shamefully (2 Sam 12:1-6)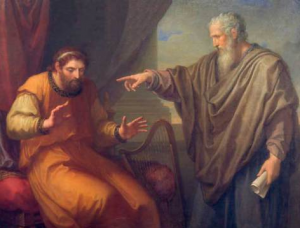 From the outset, we are introduced to a rich man with very many flocks and a poor man with one sheep. These descriptions introduce the social status of the two people, not simply material wealth. A "rich person with very many flocks" would have functioned as a revered patron providing for the needs of others. After that comes the sharpest words of the text, "Now there came a traveler to the rich man, and he was loath to take one of his own flock or heard to prepare for the traveler." The rich man was stingy, cheap, inhospitable, and ungenerous—the worse possible characteristics in a collectivistic society. The thought of a rich person not butchering a sheep or goat for a distant traveler is an unspeakable disgrace. To explain how David acted shamefully , Nathan skillfully uses the image of rich host who resorts to shameless thievery to feed a guest. Naturally, such an anti-social action is despicable, even to David (2 Sam 12:5-6).

2. David shamed God (2 Sam 12:7-10)
But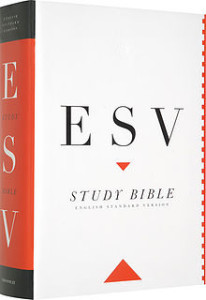 now the interesting part—How is that sin? The notes of ESV Study Bible explains how David's action was a legal infraction:
"David started by breaking the tenth commandment (coveting, Ex. 20:17), then the seventh (adultery, Ex. 20:14), and then the sixth (murder, Ex 20:13), while the Lord silently watched his behavior. Here at last the LORD calls him to account for standing above the law. … Nathan apparently asks David to intervene in a legal matter."
However, the text actually states David action's "despised" (i.e., shamed) God three separate times. David's action is not viewed as a failure to keep the law, but the failure to rightly honor God.a. "Why have you despised the word of the Lord, to do what is evil in the eyes of the Lord?" (v. 9). First, "the word" here is not the Bible, the law, or legal commandments (something modern literates may assume as non-oral communicators). Rather, the "word of the Lord" is the promise God made to David in 2 Samuel 7:7-14—the covenantal relationship God initiated with David to make him a great king with a royal dynasty. God's word, in this case, is his agreement, or pledge, to David.
David's actions despise God's covenantal promises. In the covenant, God offered to be David's patron who would save and exalt David (in exchange for praise and loyalty from David). God had been faithful to honor David as promised, and so lists his benefactions: power, salvation from Saul, wives, and rule (2 Sam 12:7-8). . And that was not the end of God's benevolence—"and if that had been too little, I would have added as much more," God declares. Or in other words, God was not some tight-fisted, shameful rich man who refused to share with others, but gave generously (a nice rhetorical jab at David!). In light of that covenantal context, God asks, "Why have you despised the word of the Lord?" Taking Bathsheba was turning from the honor and relationship that God promised. David functionally says God cannot keep his promises; he's incapable of being an honorable patron who provides. David is a disloyal client to the generous patron, turning away from that relationship to access resources through other channels.
b. "You have despised the Lord" (v. 10). This is the root of the problem, so repeated a second time.
c. "By this deed you have utterly scorned the Lord." (v. 14) David's actions utterly scorned the Lord. Do you ever understand and explain sin that way? This language appears so strong and reprehensible, the ancient scribes of the Masoretic Text changed it to read, "you have utterly scorned the enemies of the Lord." The phrase "the enemies of" appears added, likely to avoid the notion that God was utterly scorned. The mere thought was repulsive. 
David's sin was foremost against God and his honor. He despised God's name and dismissed his promises. Then comes the part Western eyes often read over.
3. David bears shame (2 Sam 12:11-14)
The consequence of David's sin is his shameful humiliation. God uses David's family—usually the source of one's honor—to bring about the shame. The shame comes from his children and his wives.
His children seek his throne and chase their Father out of Jerusalem. "I (God) will raise up trouble against you from within your own house." The following chapters recount internal mutiny and family disloyalty against David's throne. David's sons are disobedient, irreverent, and disrespectful towards the father. 
Others will sleep with the king's women—another unspeakable disgrace. "I (God) will take your wives before your eyes; and give them to your neighbor, and he shall like with your wives in the sight of this very sun. For you did it secretly; but I will do this thing before all Israel, and before the sun." Also, note the emphasis on the public nature of the exposing—it will happen in broad daylight, for all to see! The shaming intent of these words is obvious. When Absalom takes over the Jerusalem temple, his first act as "king" is sleeping with David's wives on the rooftop (2 Sam 16:22).
The Main Point
David's shameful actions shamed God, so he faces shame. This theological logic in 2 Sam 12 reflects the author's larger theological framework. The opening two chapters of 1 Samuel contrast the lives of Hannah and Eli's son to introduce a primary theological point of the book—"For those who honor me I will honor (i.e., Hannah), and those who despise me shall be treated with contempt (i.e., Eli's sons)" (1 Sam 2:30). The double-sided reality plays out in nearly every character of 1 and 2 Samuel. David's sin is another tragic example of this theological point—"those who despise God shall be treated with contempt" (1 Sam 2:30).
---
Related Post: Did Bathsheba Seduce David?