A Gospel That Changes
This post is part of the online conversation "Leading and Ministering in Honor-Shame Contexts" in April 2016. Click here to read reflections and insights from mission practioners. 
---
How can the gospel change people in honor-shame cultures?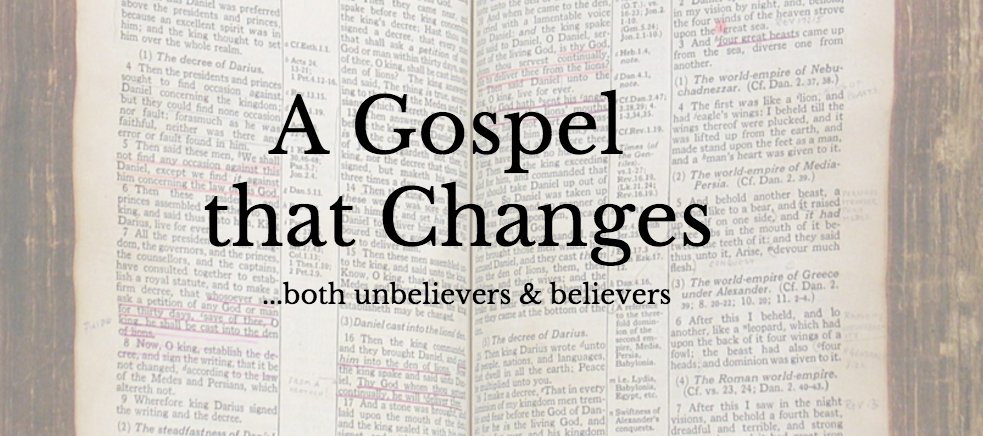 Remember, the gospel is not a tool for just making converts out of non-Christians, it is declaration of God's Kingdom that summons people to completely follow Jesus. So, what core elements of the gospel must we emphasize in our ministries of making disciples and raising leaders? What key biblical truths effect spiritual change in people with an honor-shame mindset? 
The gospel we proclaim must somehow address the central values of honor and shame (our we probably should not expect genuine worldview transformation and moral change). What is a gospel that changes…both unbelievers and believers?
A Gospel that Changes Unbelievers. How do the realities of honor and shame affect evangelism? Here are questions for reflection:
What are ways we can reframe our proclamation of the gospel so it makes sense in honor-shame contexts? How do you explain to people their shame before God?
How could evangelism redirect and redeem people's notions of honor and shame?
Besides the words we say, does honor and shame affect the method of our evangelism? How have you seen family, relationships, community, face, and hospitality impact the evangelism process?
A Gospel that Changes Believers. In Romans, Paul explains the gospel to the church in Rome, people who were already believers. Here are conversation questions for people investing in believers and leaders of honor-shame cultures:
What areas of the believer's life are negatively impacted by sub-biblical notions of honor and shame?
What gospel truths lead to genuine worldview transformation and moral change? Do you have a simple and effective way of explaining a key biblical reality? 
Believers in Christ have a new honor from God. How does this transform people's identity and ethics?

Please share relevant Bible verses/passages, stories from your ministry, helpful resources, and/or "best practices" you have observed at the Synergy Commons forum. 
---
Gospel Videos: To consider these questions deeper, view these short videos that explain the gospel for honor-shame contexts: Back to God's Village and Do You Want Face?