Reading Romans with Eastern Eyes (Jackson Wu)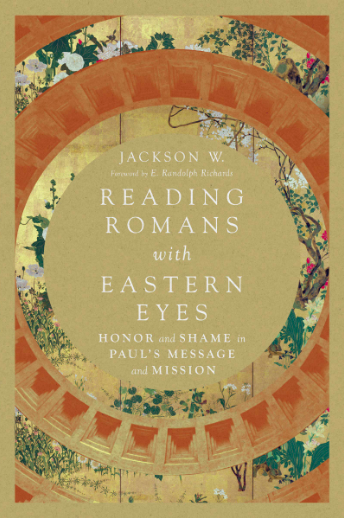 Do you want to see Romans from an honor-shame perspective? Here is the book!
Jackson Wu's latest book, Reading Romans with Eastern Eyes: Honor and Shame in Pauls' Message and Mission (IVP Academic) is now available. Here is the publisher's description:
What does it mean to "read Romans with Eastern eyes"? Combining research from Asian scholars with his many years of experience living and working in East Asia, Jackson directs our attention to Paul's letter to the Romans. He argues that some traditional East Asian cultural values are closer to those of the first-century biblical world than common Western cultural values. In addition, he adds his voice to the scholarship engaging the values of honor and shame in particular and their influence on biblical interpretation. As readers, we bring our own cultural fluencies and values to the text. Our biases and backgrounds influence what we observe―and what we overlook. This book helps us consider ways we sometimes miss valuable insights because of widespread cultural blind spots. In Reading Romans with Eastern Eyes, Jackson demonstrates how paying attention to East Asian culture provides a helpful lens for interpreting Paul's most complex letter. When read this way, we see how honor and shame shape so much of Paul's message and mission.
When I teach on honor-shame people inevitably ask, "What about Romans?" They assume the book is foremost about guilt and forgiveness. Scholars are now rethinking such Reformation assumptions about Romans. Jackson Wu demonstrates how honor-shame not only informs the book of Romans, but plays a central role in Paul's entire letter. The chapter-by-chapter analysis combines exegesis, biblical theology, and missional application in a delightful way.
Jackson has also released a short video and recent blogposts related to this book. Happy reading!