Updated Data for The Global Culture Map
The data for the "Global Map of Culture Types" has been updated and doubled. Click here to view and use the map. 
This free, interactive tool visualizes all results from TheCultureTest.com. The initial launch (March 2018) included data from the first 23,000 respondents. I have added another 24,000 results, so the map now shows a total of 47,000 results.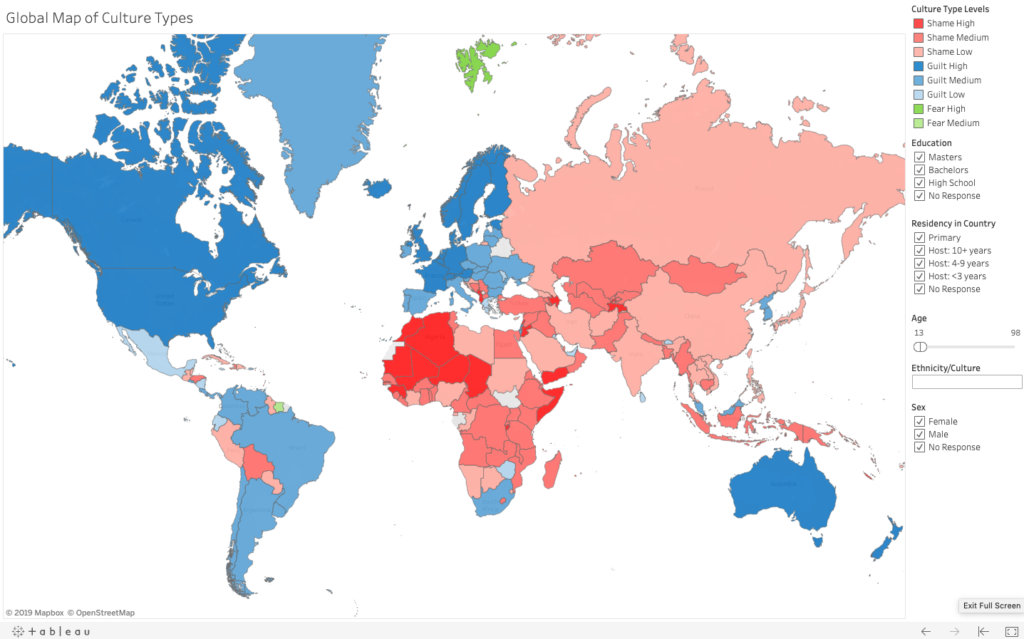 Tips for Usage
For best viewing results, access the map on a computer (not smartphone) and click the square full-screen icon on the bottom right.
To see the summary results of a country, just scroll over it with the pointer. 
To view the full data of a country, click the country, then click the icon of lines after the word "exclude."
To filter the data, use the tools on the right. For a description of the filters, see here. This page also has information about permission and credits.
Keep in mind the map has limitations and issues, as I discussed in this post. 
This map is free and open to the public, with the the hope that it will spur missiological reflection. Let me know if you are interested in conducted extensive research of this data (info@honorshame.com), as I'd be glad to help however possible.