Register Now: Honor-Shame Conference (Wheaton, 2020)
You can register now for the:

Join us for the 2020 Honor-Shame Conference (June 8-10, 2020 at Wheaton College) to explore how honor and shame influence the gospel, the Church, and disciplines including theology, missiology, pastoral ministry, and counseling. Connect with others who are learning, applying, and researching about honor-shame in Christian ministry and theology. 
Cost
The conference cost of $339 includes everything—sessions, campus housing, meals, and snacks. This early discount cost is only for the first 75 registrants, so register early for the best price. Visit the conference website and registration page for complete information. Interested in presenting a workshop? Submit a proposal here.
Plenary speakers

John M. G. Barclay is the Lightfoot Professor of Divinity at Durham University in Durham, England. He is considered one of today's most influential New Testament scholars. His most recent book is Paul and the Gift (Eerdmans, 2015), which many have recognized as the most significant book on Pauline theology in years.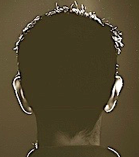 Jayson Georges (M.Div., Talbot) is the founding editor of HonorShame.com. He has served cross-culturally for 15 years, and lives in the Middle East. His books include The 3D Gospel, Ministering in Honor-Shame Cultures (with Mark Baker), and the forthcoming Ministering in Patronage Cultures: Biblical Models and Missional Implications.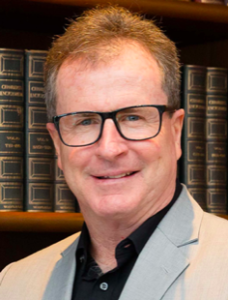 Larry S. Persons (PhD, Fuller, Intercultural Studies) was born and raised in Thailand. He has lived in Southeast Asia for more than 30 years. He is the CEO of CQ Leadership Consulting in Bangkok. In addition to leadership consulting, Larry teaches "Culturally Intelligent Leadership" at the graduate business school of Chulalongkorn University. He is the author of The Way Thais Lead: Face As Social Capital.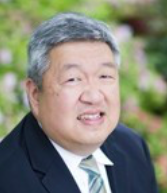 Benjamin C. Shin has served as a pastor, para-church leader and professor for more than 20 years. He currently serves as Associate Professor of Bible Exposition and Director of the Asian-American Ministry track for the Doctor of Ministry at Talbot School of Theology in La Mirada, California. He is the author (with Sheryl Silzer) of Tapestry of Grace: Untangling the Cultural Complexities of Asian American Life & Ministry.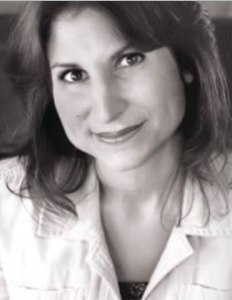 Shirin Taber directs the Middle East Women's  Leadership Network (mideastwomen.org). She is the author of Muslims Next Door and a contributor to Islam and North America: Loving our Muslim Neighbors. With the JESUS Film Project, she helped produce the film Magdalena. In 2019, Shirin begins her Ph.D. focused on the intersection of women's right and religious freedom in Tunisia.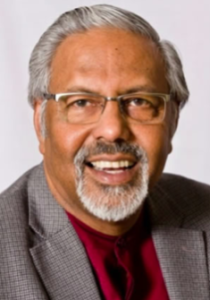 T. V. Thomas is Founder and Director of the Centre for Evangelism & World Mission (founded in 1984) in Regina, Canada. For over three decades T.V. has enjoyed trans-denominational and transcontinental ministry of speaking, teaching and networking. T.V. helps lead InterVarsity in Canada, Ethnic America Network (EAN), and Lausanne Global Diaspora Network (GDN).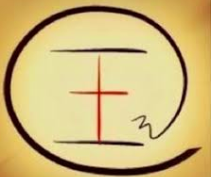 Jackson Wu teaches theology and missiology in East Asia. His books include Saving God's Face and One Gospel for All Nations. His forthcoming book is Reading Romans with Eastern Eyes. He blogs at jacksonwu.org, and is the book reviews editor of the mission and culture section for Themelios from The Gospel Coalition.
Workshop Presenters
We are accepting workshop proposals for the the 2020 Honor-Shame Conference. To submit a workshop proposal, click here. We are planning for 28 diverse workshops, including these presenters:
Audrey Frank, author/speaker, Fellow at The Truth Collective
Sunny Hong, intercultural consultant with SIL International and Wycliffe Bible Translators
Philip Jamieson, president of United Methodist Foundation for the Memphis and Tennessee Conferences
Joshua Jipp, associate professor of New Testament at Trinity Evangelical Divinity School
Jukka Kääriäinen, associate professor of systematic theology at China Lutheran Seminary in Hsinchu, Taiwan
Veli-Matti Kärkkäinen, professor of systematic theology at Fuller Theological Seminary

 

Samuel Melvin, founder of The Church and Race Ministries
Juliet November, author and
E. Randolph Richards, professor of biblical studies and provost at Palm Beach Atlantic University
Ken Roberts, 

serves with Pioneers Int'l, and has walked alongside Hindus in India and America for over 10 years

Sheryl Takagi Silzer, adjunct professor at Talbot School of Theology, Biola University
Chris Sneller, director of innovation at Bridges International, a division of Cru
Trey Thomas, cross-cultural trainer, East Asia
Visit the conference website for complete and updated information. 
Note: This conference is not a function of Wheaton College.