"Patronage": A Visual Explanation
The Patronage Symposium (October 2018, Beirut) wanted to develop resources for an ongoing conversation on patronage. Along with audio recordings of all the presentations, we are glad to share this visual explanation of patronage. Although the concept of patronage can be abstract and confusing, this picture shows how relationships  in honor-shame cultures typically work on a single page.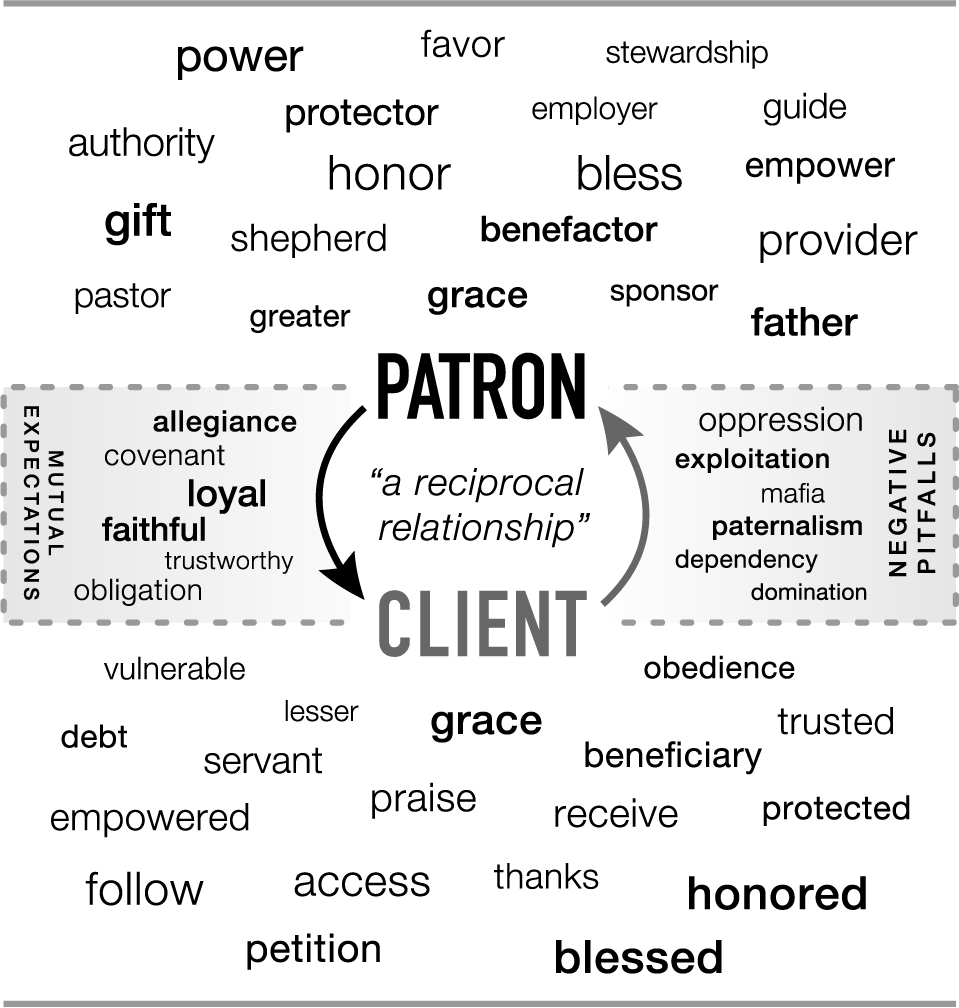 The visual should be self-evident, but here is a quick explanation. 
Definition (center): Patronage, at its core, is a reciprocal relationship between a "patron" and a "client."
Mutual Expectations (left): The relationship has important features which apply to both sides of the relationship. 
Potential Pitfalls (right): Sinful humans often corrupt the patronage exchange. We must acknowledge this common reality, but realize these negative aspects are not inherent qualities of patronage.
Patron Description (top): The patron is a the superior party expected to give certain benefits and act in a certain manner. These words describe the qualities and gifts of patrons.
Client Description (bottom): The bottom words describe the qualities and expectations of clients. 
This resource was developed as a teaching resource. So it is free to download, copy, share, and use for any purpose. A special thanks to all the participants for the ideas, and a huge thanks to Werner Mischke for his design work.