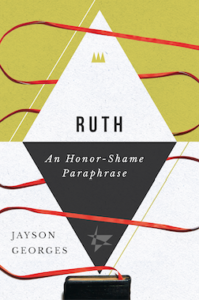 The new book Ruth: An Honor-Shame Paraphrase is now available. Along with 1 Peter, Esther, Psalms, James, and Malachi, this is the sixth title in the Honor-Shame Paraphrase series.
The book of Ruth has a simple yet inspiring plot line—God redeems a family from despair and social shame to a position of great honor in Israel's history. The short story is often read for entertainment or encouragement, but often neglected as a theological work. This honor-shame paraphrase uncovers Ruth's rich theology of God and salvation.
Learn more about the Honor-Shame Paraphrase series, or buy the book here. A forthcoming post will feature the honor-shame paraphrase of Ruth chapter 1.