Exploring the Gospel in Patron-Client Contexts
Beirut, Lebanon (ABTS) | Oct. 3
–
5, 2018
Patron-client relationships were foundational in the world of Scripture. Plus, the dynamics of status, benefaction, generosity, reciprocity, loyalty and gratitude remain foundational in societies today. Yet the realities of patronage remain ignored in theological and missional conversations.
This symposium will gather leading thinkers and practitioners from diverse contexts to develop a multi-disciplinary, biblical, and relevant missiology regarding patronage. The format will feature presentations followed by group discussions for beneficial outcomes.
Registration:
To enable deeper interactions, the symposium has been limited to ~40 participants. The deadline for registration was February 10, 2018. If you are interested in being put on a waitlist in case places become available, please complete this short application form. If a place does become open, we will notify you if as soon as possible. For further information, please email patronage2018@gmail.com.
Main Presenters:
The following presenters have verbally committed to participating in The Patronage Symposium.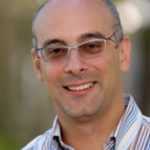 Dr. Martin Accad, 
Chief
 Academic Officer of ABTS 
and 
Director of The Institute of Middle East Studies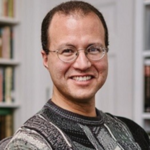 Dr. David deSilva,
Trustees' Distinguished Professor of New Testament, Ashland Theological Seminary, author of 
Honor, Patronage, Kinship, & Purity
 (*will present through videoconferencing)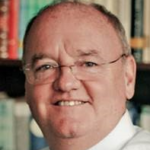 Dr. Randolph Richards
, Provost and Chief Academic Officer at Palm Beach Atlantic University, author of 
Misreading Scripture with Western Eyes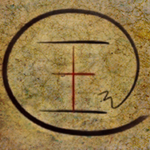 Dr. Jackson Wu
, Professor of Theology in East Asia, author of 
Saving God's Face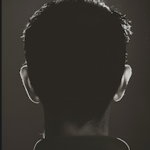 Jayson Georges, M.Div, founding editor of HonorShame.com, author of The 3D Gospel. 
Cost:
The all-inclusive cost of $299 includes all conference fees, 3 nights lodging, and all meals at Arab Baptist Theological Seminary, plus airport shuttle. All participants must arrange and pay for their own travel to Beirut, Lebanon. 
Schedule:
Participants should plan to arrive on Oct 2 and depart after 3pm on Oct 5. 
Day 1 (Oct 3, all day): Listening –This day will focus on hearing local paradigms and taxonomies for patronage. Dr. Martin Accad will moderate the morning discussion with Arab leaders about patronage. The afternoon session will present models of patronage in other global contexts (i.e., African, Asian, Latin), then conclude with Dr. deSilva's presentation on patronage in the early church community. 
Day 2 (Oct 4, all day): Reflecting — How can Christians embody and proclaim the gospel in patron-client contexts? The second day will focus on theological and missional issues related to patronage, especially practical issues such as business development, leadership training, church relations, etc. This day will feature seven workshop presentations along with collaborative discussions.
Day 3 (Oct 5, until noon): Synthesizing — The final morning session will synthesize the symposium and develop actions points for further development.