The Gospel in 2 Poems
Christian Burkhardt is a pastor at Cornerstone Church in Simi Valley, CA. His two poems aim to awaken our "Longing to Belong" and direct us on how to be fully satisfied by seeking God's face, as we were "Made for Glory."
---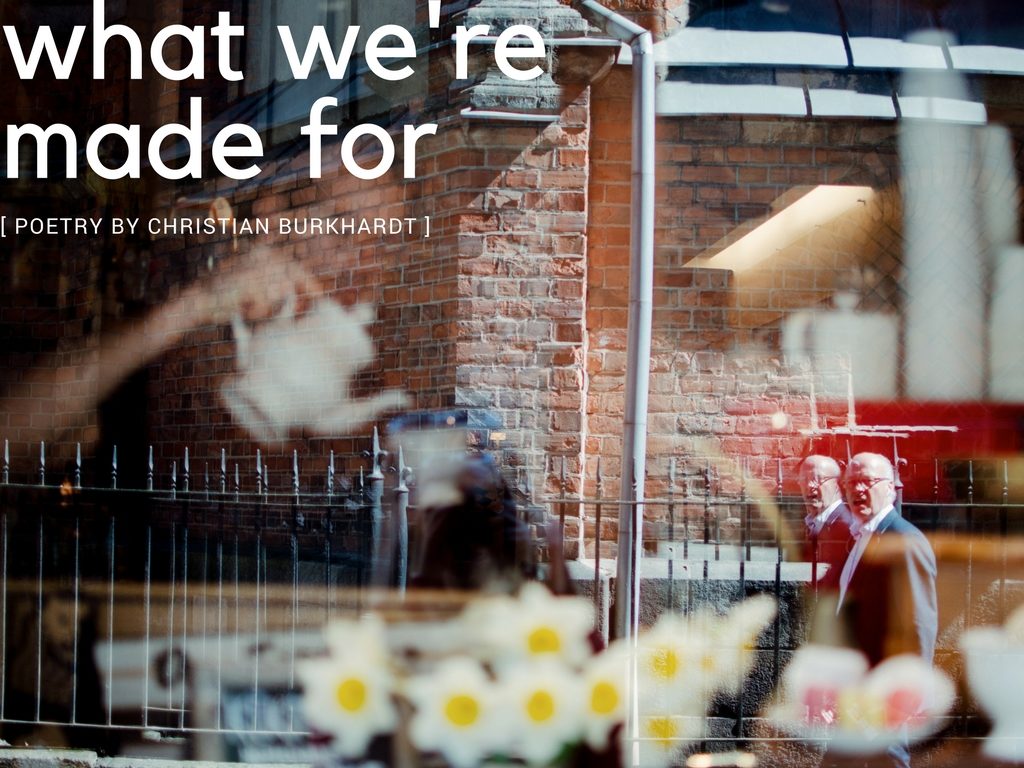 Longing to Belong
What if we are more than the thoughts inside our heads?
More than independent agents, as the philosophers have said
What if we can't disconnect so easily from the past?
What if the failures of our fathers cause shame and pain that lasts?
            Our slates weren't blank when we stepped onto the stage
            And our own missteps and errors have spilled ink across our page
What if that is why we try so hard to recreate
a sparkling self-image from the old one that we hate?
What if that is why our social scenes are apt to change?
We love our individuality, but shun those we find strange.
            We're longing to belong, terrified of being known
            For if they really got to know us, our careful cover would be blown
            We were made for deep connection, but we can't leave the shallow end
            To brave the deeper waters to find a truer friend
So we settle for the superficial, for underneath that thin veneer
We're all quietly wondering what in the world we're doing here.
What if our attempts to cover up our faults
Are the echo of a longing for a glory that was lost?
Made for Glory
We were made for glory by a Master hand
Lifted up from the simple sand
Radiant, unashamed
In the grace of a Father who called us by name
We were made for glory, but our heads were turned
By a fork-tongued liar, who promised we would learn
Deeper truths, reach higher heights, if we struck out on our own
We took the bait and turned our backs on the goodness God had shown
We turned from glory to seek our own
Our eyes opened, but our radiance gone
What a fall from glory! What a fall from grace!
Sent from God's presence, hidden from his face
            Wandering alone
            No family, name, or home
            Longing to belong
            Terrified of being known
He came from glory, from the Father's side
The Prince of Heaven, come for his bride
But we turned our faces from him, for we found that in his light
Our masks were insufficient to keep our shame from sight
            He came with such a spark
            But we'd grown accustomed to the dark
            Away, away, we cast him aside
            The King of Glory, crucified
Yet he was raised in glory and seated at God's right!
His obedience to death was precious in God's sight!
And from his honored position, King Jesus now declares
That He has made a way, his glory now to share
We were made for glory, and we can again
Know the honor of being called God's friend
But we cannot serve two masters, for it is impossible
To seek the honor come from God, and still try to seek our own
            Renounce false honor claims! Pledge allegiance to the King!
            And you will share the glory of the kingdom He will bring
            Not longing, but belonging; adopted by the Lord
            You'll see his face and bear his name; home forevermore.