"Limited Good" has limited good
Imagine reading this in an African anthropology book:
Americans, both Christian and secular, display a peculiar lack of hospitality and generosity. People rarely invite neighbors for meals. And even when they do guests are rarely offered food (and may even be expected to get it for themselves!). This belies their deep-seated belief in material limitations. Western culture could be defined as "limited good." Americans do not share goods because they fear running out of resources. Their view of the universe is one of fixed and limited resources which must be hoarded for themselves. One example is their phenomenon of "storage units"—people will store unneeded goods for years in a distant room often larger than an African hut, thinking goods might run out. The typical family has only 2 kids, as many parents worry there is not enough money to raise more kids. Deep insecurities drive them to accumulate possessions "just in case," or fabricate reasons why they cannot give to meet a neighbor's need. In their mindset, life is "zero-sum"—if I give it away, then I cannot consume it myself. Africans must play a leading role in saving Americans from this poverty caused by their naturalistic, anti-theistic worldview. This view of limited good keeps Westerners stuck in the cycle of social poverty—their sociologists note the average working-age male has only 0.5 friends and their incarceration rate is the highest in the world. Western life is bound by their image of limited good, and this hinders the development of social and moral virtue.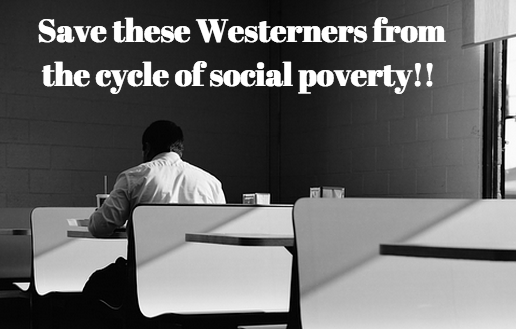 This of course is not how we Africans perceive the world. We trust God will provide each day for us, endlessly and abundantly, even amidst difficult circumstances. For this reason, we do not worry about sharing our food with guests, even if dozens of people show up unexpectedly. Our spiritual faith and cultural belief in abundance would be considered threatening and antithetical to the obsessive Western practice of hoarding. The African mindset could be defined as one of "unlimited good," both economically and culturally.
How would you response to that? 
Though some of the observations may be true, characterizing the entire mindset of another culture as one of "limited good" in inaccurate and belittling. Yet, Western anthropology often associates honor-shame cultures with an "image of limited good," but I think this is a bad idea.
In the 1960's and 70's a group of anthropologists (e.g., Julien Pitt-Rivers and John Peristiany) pioneered the academic field of honor and shame. Their research based throughout the Mediterranean basin popularized concepts such as "honor-shame," "challenge-riposte," "patron-client," "ascribed vs. achieved," "kinship structures," and "purity codes." Biblical scholarship from the 1980's onward (e.g. Malina, Neyrey, deSilva, etc.) applied these concepts to biblical texts to develop the field of "socio-science exegesis." Since the year 2000 or so, missions literature has adopted these same categories from 1960's Mediterranean anthropology. I'm a definite fan of these anthropological insights and even leverage many of them in my own teachings. However, there is one particular anthropological idea I am not very keen on—the notion of "limited good." To be frank, I believe the idea itself is of limited good.
What is "limited good"?
Here is the basic idea proposed by Western anthropologists. The image of the limited good describes, "how certain people perceive all the world's goods (i.e., wealth, land, happiness, honor, and the like) as absolutely limited in supply" (Neyrey, 18). People, especially those in peasant/rural contexts, view the world as though all desirable objects exist in a finite quantity. There is a limited number of goods to go around. So at the functional level of everyday life, this means my gain is your loss. If I gain something of value (e.g., land, wealth, victory, honor, etc.), then your social position is diminished. This common feature of honor-shame cultures leads to intense competition. Success is generally countered by aggression or envy. People feel compelled to counterbalance any loss of status or honor. That is the idea of how honor-shame cultures are noted by their "image of limited good."
In my estimation, such a concept is (1) incorrect and (2) demeaning.
1-Why limited good is incorrect. Based on my experiences, people simply don't approach life in such a simplistic manner. Here are some examples that come to mind.
Parents are eager, even obsessed at times, for their children to earn a good education so they can earn more, do better, and grow the "family pie."
When one person in a village succeeds others eagerly claim such a shared honor and boast, "The big shot ___ is from my village!" The honor of one person generally multiplies unto others, not subtracts from them.
And the notion that people resist honoring honors because it deprives them of honor is hardly the standard modus operandi. Just look at hospitality, the host accrues honor by generously bestowing honor upon guests. Many areas of daily life in honor-shame cultures are win-win (as you would expect when success and survival depend on the group well-being). People are generally more collaborative than combative when it comes to honor, as they seek to create connections and alliances through which status is accessed. This does not deny any presence of combat or aggression for honor, but identifies the general approach towards honor accumulation as being communal and collaborative.
Then as a macro example: China is an honor-shame culture, but the government is obsessed about growing the economy at 8+% annually. Other Asian Tigers don't appear to view the world's goods "as absolutely limited in supply." Saudi Arabia is sponsoring the Western education of 100,000 young adults so as to diversity and expand their economy. Though anecdotal, these examples do not reflect a "limited good" worldview.
For these reasons, the "image of limited good," though attractive as a theory in a book, does not describe my observations of honor-shame cultures.
2-Why limited good is demeaning.
And here is my second issue with limited good: the notion comes across as cultural Darwinism. I can't but help connect this idea with the implicit narrative of Western cultural superiority. References to the "image of limited good" in Western literature portray people of collectivistic societies as parochial, anti-progress, impoverished (mentally and economically), violently aggressive, jealous, and non-theistic. Lucky for them, there is salvation to be found in the "Christian" values of progress and abundance!! "They" have an image of limited good, and "we" can help them develop!! This implicit bias comes across in these comparative descriptions (and other missions literature):
"The person who makes what the Western world lauds as 'progress' is viewed as a threat to the stability of the entire community" (by Foster).
"Euro-Americans, of course, do not think this way. We are socialized to expect an ever expanding economy built on limitless resources and producing for all an increasing standard of living" (by Neyrey).
There is good reason I have never seen any one describe their own culture as "limited good." The label always refers to "their" culture. Etic constructs are not automatically bad, but do require some caution.
Some concessions…
Perhaps my deconstructionistic tendency is fabricating a power-narrative or implicit bias to be critiqued. Or perhaps I'm just overreacting to the unfortunate nomenclature of "limited good." I would concede that people in honor-shame cultures are generally more "traditional" and less "innovative." But those aspects are better explained by the constant instabilities and unpredictability of life than a general perception of "limited good." Also, the differing perception on "progress" is more likely connected with an alternative time-orientation (past, not future).
And yes, there is some competition for honor, but competition is not particular to honor-shame cultures or proof of a "limited good" mindset. For example, in the NCAA basketball tournament, the fact that 1 team wins and 63 lose is a "limited good" too. I accept the presence of many dynamics associated with cultures of "limited good," but do not think "limited good" is a helpful umbrella terms for  explaining those dynamics. To say they view "their total environment as one in which all of the desired things in life…exist in finite quantity and are always in short supply" is woefully reductionistic. Obviously there are cultural differences, but let's be sure we're explaining those differences in a helpful and fair manner.
"Limited Consumption" vs. "Unlimited Consumption"
I think a helpful and accurate approach would be renaming the categories as "limited consumption" and "unlimited consumption." This would still allow us to capture many of the culture differences, but reframes the moral implications of the contrasting cultures. Are the extreme consumption patterns of Western cultures healthy and biblical, or are they are violation of earth's natural limitations? The emergence of environmental missions, by evangelicals and Catholics, has questioned the validity of unbridled development and progress.
Perhaps the view of "limited consumption" is a more sustainable and virtuous way to steward creation, an outlook that requires humility and dependence upon the creator to provide for every need. Also, the term "limited consumption" highlights the socio-economic factors behind such mindsets. Perhaps the reason why Majority World contexts have a view of "limited consumption" is because most of the world's legal, political, financial and economic structures leave very few resources for them to consume. Conversely, the view of "unlimited consumption" makes sense when the global system is designed to funnel resources from around the globe onto your plate. The 12% of the world's population living in N. American and Western Europe consume 60% of resources, so of course they view goods and resources as "unlimited." But the 2 billion people living in South Asia and sub-Saharan African who account for only 3% of global consumption (source) quite naturally see resources as "limited." People who throw away food have a different mindset than people eating off crumbs. Perhaps the categories "limited good"/"unlimited good" are more indicative of global economic inequalities than deep cultural differences.
In Sum…
I try to keep posts here at HonorShame.com as positive (and short) as possible, but the perpetuation of this idea keeps rubbing me the wrong way. (Yes, you can add this to the list of First-World problems.) Perhaps I've overstated the case here or there, but I think there are enough holes in the essentialist terms to question their usefulness for holding water in the future. I'm familiar with only a sampling of the literature on limited good, so I may be off here. But my hunch at this point is that "limited good" has limited good, for anthropologists and for missionaries.
Thoughts? Reactions? I'm sure there are several out there, feel free to comment below.