"In Christ" as a Communal Ethic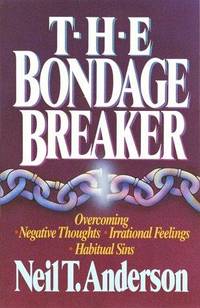 I remember reading Neil Anderson's The Bondage Breaker as a new believer. The long list of "who I am in Christ" statements was powerful. Knowing my position is essential to the Christian life.
But have you ever noticed how those lists of "in Christ" statements all start with "I"? Search for images of "who I am in Christ" and endless resources appear. But search for "who we are in Christ" and you get a bunch of "who I am in Christ" lists! This is quite indicative. Western theology emphasizes the individualistic aspects of salvation in Christ, but neglects the corporate dimensions.
The language of "in Christ" is a Pauline favorite. For good reason, many scholars propose "union with Christ," or "participation with Christ," as the center of Paul's theology. For example, in Galatians 2, Paul says we have freedom in Christ, have justification in Christ, and live in Christ. Our connection with Christ creates a new identity, a new way of being. I have died with Christ, resurrected with Christ, and even sit with Christ (cf. Rom 6; Eph 1; 3). This new covenantal bond "with Jesus," or being "in Christ," is, indeed, a central aspect of New Covenant salvation, especially in Pauline epistles.
A Community "In Christ"
However, there is also a communal dimension of "in Christ" language in the New Testament. My relationships with others and activities for others occur "in Christ." For sure, the majority of "in Christ" verses in the Bible involves individual participation in Christ. But individual union is not the whole story; we are overlooking something else.
Below, I explain five verses that use "in Christ" in a communal way. These verses emphasize what we do "in Christ," not just what we are "in Christ." The "in Christ" language locates not only the individual but our communal interactions. We are in Christ. And to say "we are in Christ" is not simply "you and I, two separate individuals, are in Christ," but "our relationships take place in Christ." In this instance, the whole is greater than the sum of the parts. You and I together constitute a new relation and form a new identity. Here are some of the verses, then a synthesis.
Paul tells the Christians in Rome to "Welcome [Phoebe, the letter-carrier] in the Lord" (16:2). Later in the chapter, there are several greetings in the Lord (v. 11, 12, 22). Our inter-relations as Christians take place in Christ.
In 2 Corinthians 1, Paul defends his choice to not visit the Corinthians. They seem resentful that he did not keep his promise to come, as if that had severed the relationship. However, Paul says, "It is God who establishes us with you in Christ and has anointed us" (2 Cor 1:21). Paul's ministry team has been divinely united with the Corinthian believers, and this occurred in Christ.
In 1 Corinthians, Paul negotiates his relationship with the fledgling congregation. He must provide correction, but without distancing or offending. So, Paul applies familial metaphors to frame his relationship. "For though you might have ten thousand guardians in Christ, you do not have many fathers. Indeed, in Christ Jesus I became your father through the gospel. I appeal to you, then, be imitators of me. For this reason I sent you Timothy, who is my beloved and faithful child in the Lord" (1 Cor 4:15–17). In each instance, the human-to-human relationship—i.e., guardian, father, or child—occurs in Christ.
From his prison in Rome, Paul sends the runaway slave Onesimus back to his master Philemon. Paul asks Philemon for a favor, and he even mentions Philemon's social debt. In verse 20, he says, "Yes, brother, let me have this benefit from you in the Lord! Refresh my heart in Christ." Philemon is to give Paul a certain gift (i.e., Onesimus) in the Lord. This act of spiritual encouragement from Philemon to Paul would happen in Christ.
The idea of doing things for fellow believers "in Christ" continues with the Apostolic Fathers. Ignatius of Antioch ( 115) instructs believers to "continually love each other in Jesus Christ" (Magn. 6:2).
In each verse, the phrase "in Christ" is rather gratuitous. Paul could have simply said, "Welcome Phoebe" or "give me a benefit." So, why add the phrase "in Christ"? What is the meaning and significance of these actions happening in Christ?
The Ethics of "In Christ"
The language of "in Christ" frames our relationships. "In Christ" is not simply a heavenly reckoning of our spiritual status, but a new sphere for our interactions and exchanges with others. Our interactions with others occur in the shadow of Jesus' messianic kingdom. In these instances, the language of "in Christ" roughly stands for the idea "now that Jesus is the King and there is a new honor system in place…". Remember, "Christ" is not Jesus' surname, but a declaration of his royal identity. When conjoined with an admonition, "in Christ" means something like, "considering the newly-exalted Messianic ruler," or "under the jurisdiction of the new king."
The fact that "Christ is King" reorders the ideology of Christian communities and introduces new social practices. We share a common Lord, and so his peace and love now govern our community. Our practices as his ekklesia derive from our relationship with the enthroned King (Cf. Jipp, Christ is King, 276-77).
Though not ideal, here is a similar good example. When someone from one tribe becomes president of an entire country. The relatives, and entire tribe, of the new president obtain a new status, with new rights and privileges, by virtue of their collective association with the person. Once "their guy" is in office, they act differently (usually harmfully). Likewise, "in Christ" is like stating, "Hey, our guy is in charge now! So act like we have the power to rule!" The powers of this world oppress and plunder. But the ruler of our kingdom, by way of example, leads us to serve and love; our king invites us to co-rule over sin and death. The point being, a new ruler brings new social norms. This is how "in Christ" functions in the examples above.
A new king is on the throne, and so we grant status differently now. This new king/dom redefines and generates new exchanges of honor. We now welcome, greet, partner, relate, reciprocate, and love in entirely new ways because Jesus is king. Because God has vindicated the crucified one, a new calculus of worth and status frames our relationships. The universal lordship of Jesus is the new context for our relationships. This is the meaning of Paul situating Christian-to-Christian relationships "in Christ."