What the Bible Says About Honor & Shame
This posts explains (almost) everything the Bible says about honor and shame, which is a fair amount. Instead of being a book or article, it is three pictures…technically, word clouds.
The
concepts
of honor and shame extend far beyond the
words
'honor' and 'shame.' Honor-shame is an integrated system of cultural ideas and values–a complex cultural/theological/ethical system all rolled into one (semi-)coherent framework for life.
Part of developing a biblical theology for honor-shame peoples is learning the many ways biblical writers express their ideas on the topic. I separate honor-shame terms into 3 word clouds: synonyms, metaphors, and associations. If you click on any image, it will open the full-size version which you can save and use. Feel free to use them in teaching and training when you want.
1) Synonyms of Honor and Shame- 
Here are a set of words that are semantic equivalents, like synonyms or definitions, of honor and shame. This word cloud also moves us towards the biblical meaning of honor and shame.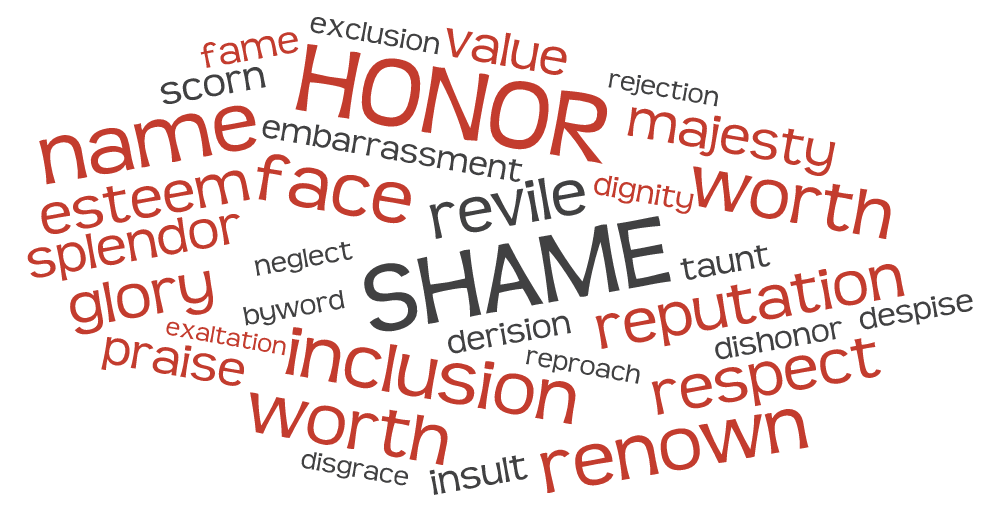 2) Metaphors of Honor and Shame- Biblical writers most often speak about honor-shame through linguistic metaphors. Metaphors are rhetorical shortcuts for transferring the properties (e.g., shamefulness, or honorableness) of something known to something unknown or abstract, such as our spiritual status before God. The Bible often uses these terms as metaphors communicating our spiritual identity and status.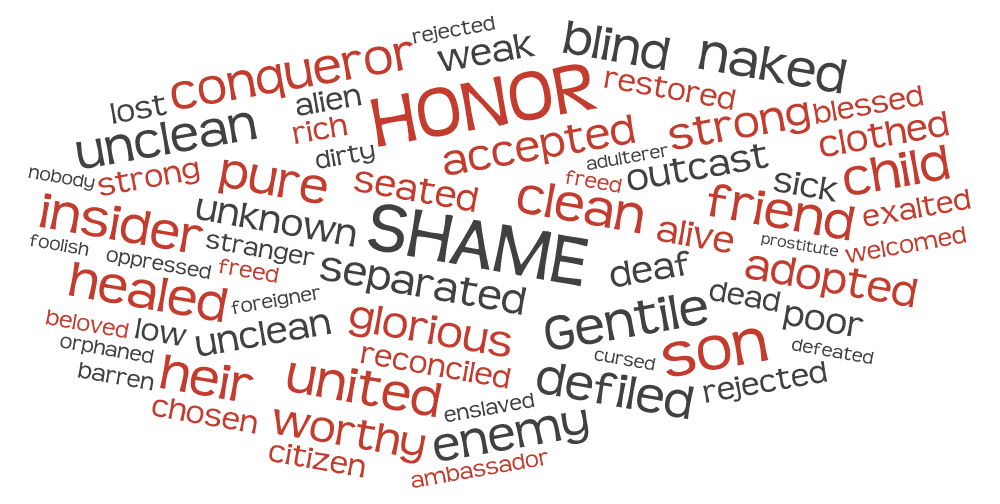 3) Associations of Honor and Shame – Then, there is a host of terms simply associated with notions of honor and shame, ways of functionally symbolizing the values. As you encounter these terms, be aware of the honor-shame nuances they carried in the original language and culture of the Bible.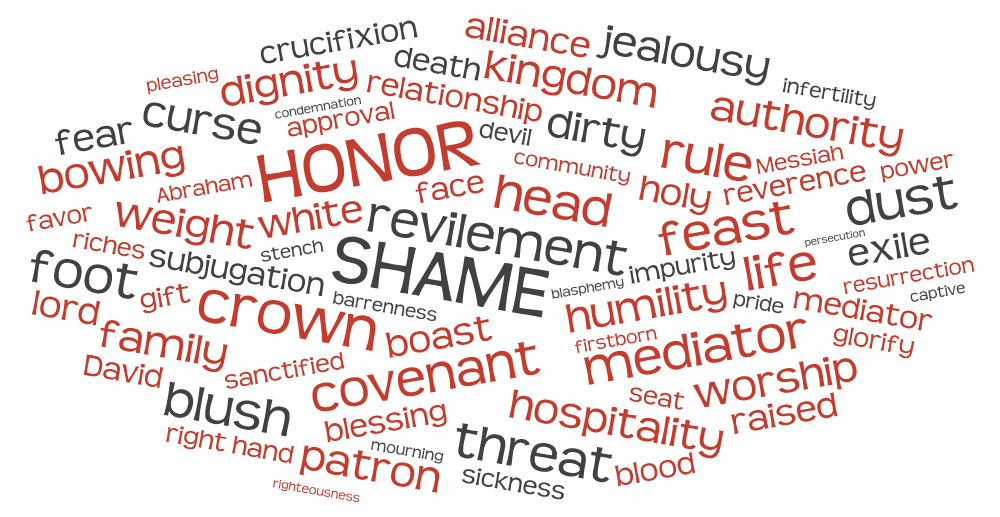 These terms are 'linguistic doorways' into the biblical notions of honor and shame. Awareness of these words is a helpful starting point for getting into theology and culture of the Bible, but still only a starting point. To be more accurate, these word clouds help you see "when" the Bible is talking about honor-shame, but understanding "what" the Bible says about honor-shame requires much more work.
If you want separated word clouds, they are below (click to open).
Synonyms: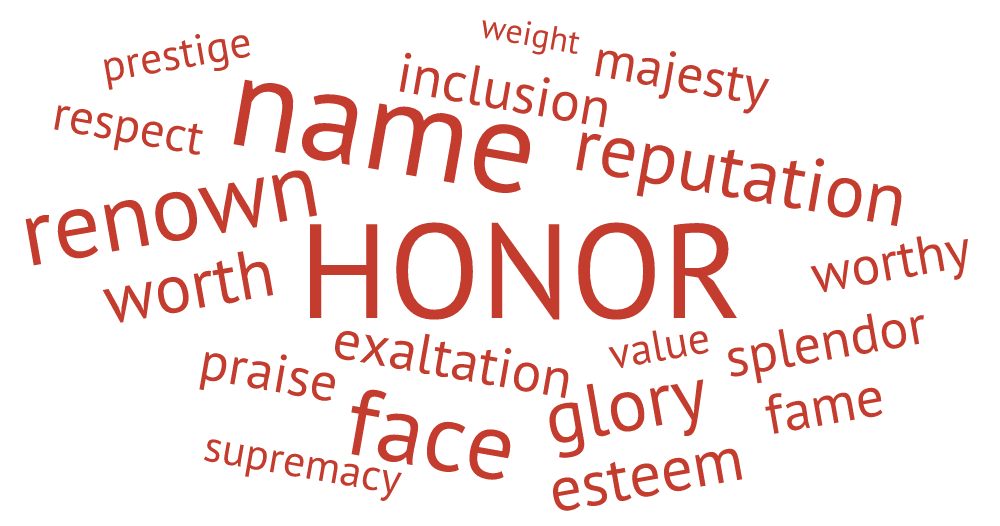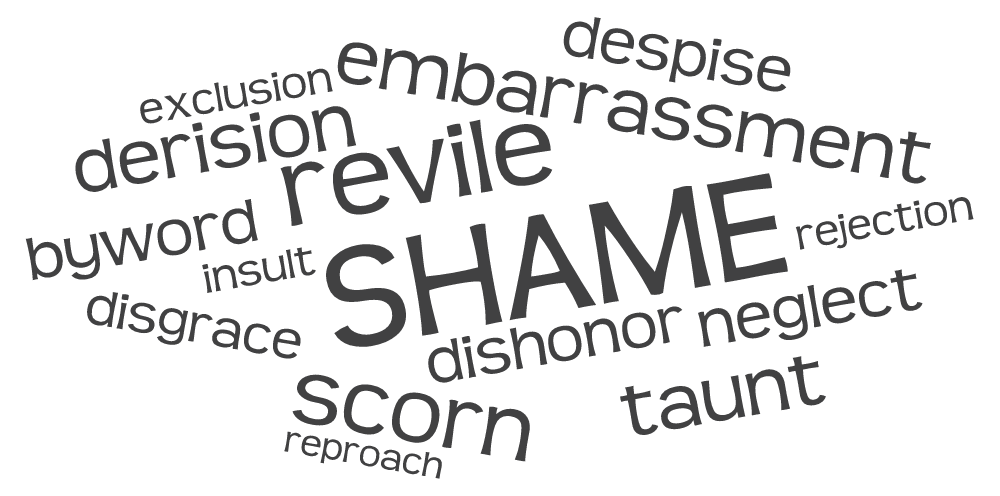 Metaphors: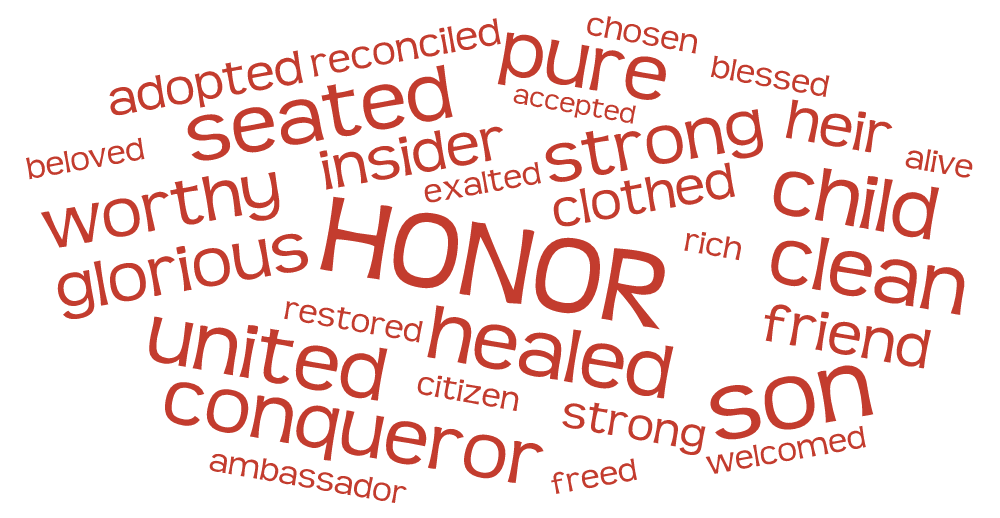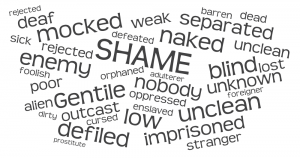 Associations: