Honor-Shame in Africa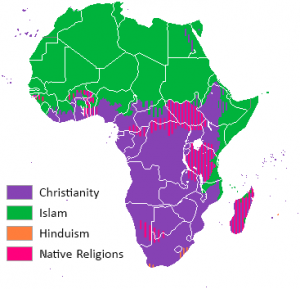 There seems to be a lack of literature about honor-shame in Africa. Compared with Asian and Arab culture, I have discovered only a few anthropological and theological resources on the topic.
Here is what I have found to date. If you know of more works, please share them below as a comment. Thanks!
Andrew Mbuvi, "African Theology form the Perspective of Honor and Shame," in The Urban Face of Mission, eds. Conn, Ortiz, and Baker (P & R Publ., 2002), pp. 279-95.

 

Elia Shabani Mligo, Jesus and the Stigmatized: Reading the Gospel of John in a Context of HIV/AIDS Related Stigmatization in Tanzania (Wipf & Stock, 2011).
 Ruth Lienhard, "

A 'Good Conscience': Differences between Honor and Justice Orientation

," Missiology 29:2 (Apr 2001): 131-41. This is a distillation of her Fuller Ph.D Dissertation Restoring Relationships: Theological Reflections on Shame and Honor Among the Daba and Bana of Cameroon (2001).

 

Sandra Freeman

, "

Honor-Shame Dynamics in Sub-Saharan Africa

," Mission Frontiers 37:1 (Jan/Feb 2015): 32-33.

 

E. Mahlangu, "

The Ancient Mediterranean Values of Honour and Shame as a Hermenuetical Procedure: A Social-Scientific Criticism in an African Perspective

," Verbum et Ecclesia 22:1 (2001): 85-101.
I find this the minimal amount of research and publication in this area quite surprising considering Africa's long and rich Christian history. For example, the Africa Journal of Evangelical Theology has zero mentions of "honor" or "shame" (and "purity" and "patron*") in any title (1982-2011). I suspect one reason is because missiologists categorize Africa as "fear-power" due to the animistic tendencies of African traditional religions, thus minimalizing the social "honor-shame" dynamics of African culture. This is just an initial hunch; if you have another plausible explanation, please comment below.