New Site: RealHonour.com
RealHonour.com is a new website/ministry. The free site is a secure digital forum for Christians from a Muslim background to fellowship with each other globally and locally. Learn more from their extensive FAQs.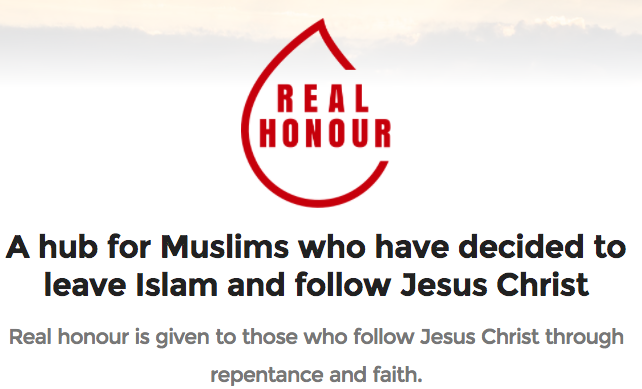 I highlight RealHonour.com because it an innovative ministry example that purposefully addresses honor-shame issues. Here is their explanation of the name "Real Honour":
Muslims normally grow up in an honour-shame culture. They receive honour from fellow believers if they conform to the expectations of their Muslim community. Accordingly, great shame is associated with leaving Islam.
The Bible's message of love and justice was revealed into an honour-shame culture. God desires all humans to live in a unique honour-shame culture on His terms. When Adam and Eve broke God's terms, shame entered their lives, accompanied by spiritual death. That death led to suffering, pain and physical death.
Out of a profound love for His creation, God initiated a way for people to be cleansed of their sins, to have shame removed and honour restored. Since this unique way originates from God and is not dependant on people, it leads to real honour.
The site is currently pre-registering participants and will launch in spring 2017. So feel free to pass the world along to Muslim background believers.
---
Read more such examples of "Putting Honor Into Action."