"Patronage 101: How Relationships Work" is a new, 5-minute explainer video about patronage in the Bible and ministry relationships. The video is available for free on YouTube.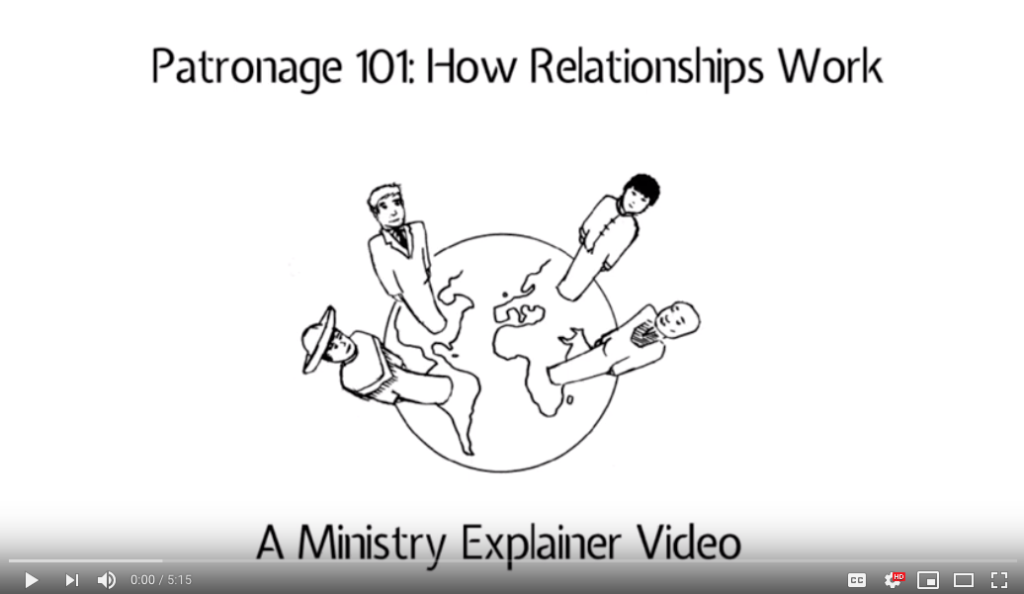 This whiteboard video is a short introduction to the topic. If you want to go deeper, see the resources at https://honorshame.com/patronage or get the book Ministering in Patronage Cultures.
The video can be helpful in many contexts: team development, organizational equipping, pre-field training. Please feel free to share the video (no need to get permission). Other videos are available at https://honorshame.com/videos/.