Shame and Transgender Issues
I live in the Middle East, so we hardly ever hear conversations about transgenderism or sexual identity. So during a recent visit to the U.S., I observed how transgenderism and sexual identity have grown more prominent in cultural conversations.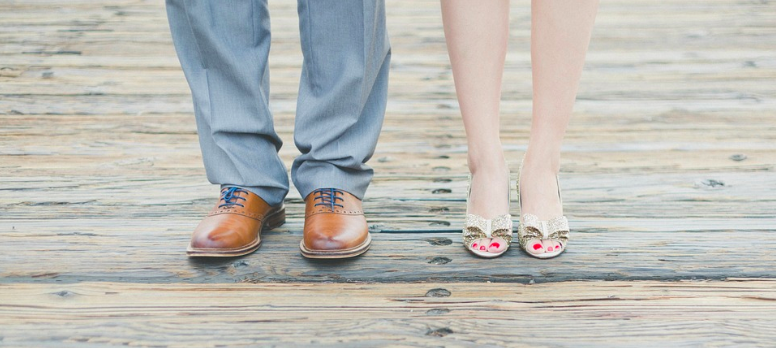 To help myself understand the issues, I read Mark Yarhouse's Understanding Gender Dysphoria: Navigating Transgender Issues in a Changing Culture (IVP Academic 2015). The book had more scientific research than expected, and yet was very helpful. Yarhouse explains the transgender experience and sets forth a Christian response. The issue of shame surfaced throughout the book. Here are some of the salient insights.  
The Issue
Developing children look into the world and compare themselves to others. They try to see, "Who am I like? Who am I unlike? What group do I belong to?" But gender dysphoric people feel different on the inside. People say they are a boy, but all their internal feelings make them feel like they are not part of that group. They do not see themselves in terms of preferences and personal choices, but in terms of identity—I am not one of these people (pp. 71-72).
These involuntary feelings of gender difference create massive shame—"There is something wrong with me. I am not normal." Naturally people hide this feeling, and feel like they have to "hide and cover themselves."
People with gender dysphoria are mostly seeking community and identity—Who am I? Where do I belong? They are not seeking wild sexual fantasies or to ignore all social conventions. They want what all people want—a communal identity.
The Common Church Response
The churches' response is often reductionistic—"That is sinful and you are being disobedient to feel that way. You must accept traditional gender roles of your birth sex. This will bring joy and peace. If not, you are sinning." The message here is "you a shameful abomination." Yarhouse says, "This is the formula for shame" and the reason why people turn away from the church (p. 46).
People then turn to the transgender community to fight that experience of shame. People accept them for who they "truly are." People then say, "I am transgender" (identity) and "I'm part of the transgender community." This group finally allows the gender dysphoric person to be with other similar people, often for the first time. Here they feel normal, not strange. At this point such people have little interest in Christianity. 
So, if this is the common course of events, what are other approaches?
Other Responses
Yarhouse plots three main frameworks to transgender issues, and explains how Christians need to integrate the best of each approach.
Integrity Framework—The maleness and femaleness of our bodies is sacred, and we must conform to God's designation (Gen 2:21-24). We cannot deny the integrity of our sex. This approach upholds truth and holiness.
Disability Framework—Gender dysphoria is a mental health issue, like PTSD or bi-polarism. This is a result of living in a broken world after the fall. This approach provides compassion and empathy.
Diversity Framework—Any gender identity is to be honored and celebrated—this is just who you are, the way you were born. People have the right to define and express themselves. This approach offers identity and community.
Christians should offer people with transgender feelings (1) sacred truth, (2) genuine compassion, and (3) communal identity. Culture wars have polarized the issue, and so people assume that any offer of community and identity (Diversity Framework) compromises sacred truth (Integrity Framework).
Yarhouse says, "Any attempt at intervention in adolescence and adulthood would benefit from reflecting a meaning-making structure that informs identity and locates the person within a broader community of support. This community would function as a kind of kinship network (family) that affirms their worth and insists on navigating the terrain together, even when decisions may be quite complex and challenging to all involved" (p 124). A sense of tangible, communal honor is essential to overcome the years of feeling shameful and help move towards wholeness.
So instead of insisting people behave according to traditional gender roles, "a missional church focuses on first being in relationship (belong) and then moves toward an opportunity to live one's testimony to an unbelieving culture (believe)" (p 147). Then in the context of that relationship people grow in their relationship with Christ (become/behave). 
Conclusion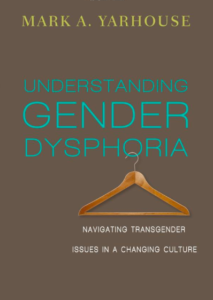 Yarhouse often repeats gender dysphoria is complex and varies person to person, so avoids offering a uniform solution or comprehensive model for pastoral care. But even so, Christians benefit from better understanding the topic and having an integrated framework that informs our Christian engagement. Towards that end, I benefited from Yarhouse's book (though I was surprised by his degree of openness for gender reassignment surgery for Christians).
Overall, Understanding Gender Dysphoria does a good job of unpacking the human aspect of transgender issues, especially the pivotal role of shame, identity, and community. 
After writing and scheduling this post, I learned about this new book Affirming God's Image: Addressing the Transgender Question with Science and Scripture by J. Alan Branch, so wanted to mention it as well for those interested.