An Olympic Lowlight
The 2016 Olympics featured some great moments—Neymar's penalty kick, Simone Biles' flawless acrobats, and Usain Bolt's breakaway dashes. But this spectacle by Mongolian wrestling coaches takes the cake.
In the bronze medal match (65kg, men), the Mongolian wrestler (red) won the match 7-6. But he began celebrating in the final seconds, so the judge penalized him 1 point for disengaging and avoiding his opponent. The Mongolian team appealed and lost, which gave the Uzbek opponent another point, making him the bronze medal winner 8–7.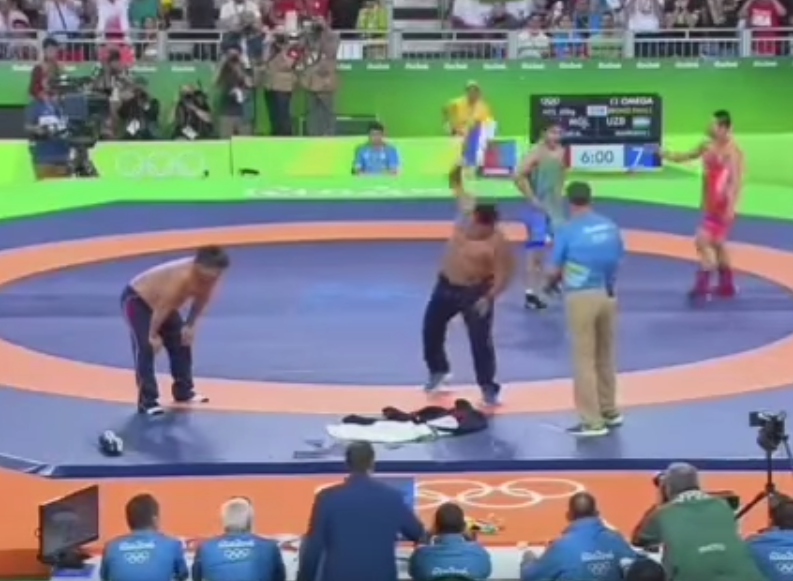 Then the pants come flyin' off! Two Mongolian coaches protest the decision by stripping before the judges and throwing objects in their direction. (NBC is aggressively protecting Olympic content. If the links is not working, search "Mongolian wrestling coach" on YouTube.)
Are there honor-shame dynamics going here? Are they bodily symbolizing their disgrace (like sackcloth and ashes symbolize shame for OT Israel)? Are they trying to publicly insult the judges? I can say that the Western announcer had little clue what was unfolding. 
If you have thoughts, leave a reply below.