Readers often misinterpret Scripture for a simple reason—our culture is very different from the ancient cultures of the Bible. For example, Westerners are often "blind" to the social dynamics of honor and shame.

The Honor-Shame Paraphrase helps you understand the Bible according to its original cultural context. This fresh approach addresses the cultural gap of Scripture by highlighting the assumed social nuances of Scripture.  The Honor-Shame Paraphrase unlocks the meaning of Scripture in insightful and accessible ways. This series is ideal for personal devotions, teaching preparation, ministry preparation, Bible studies, and life groups.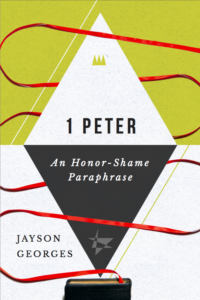 To request a free review or desk copy, click here. 
Forthcoming titles include:
Esther
Malachi
Psalms
Ruth
Obadiah
2 Peter
Psalms
Romans
The Parables of Jesus
The number of translated chapters determines the price of each title:
1–3 chapters: $0.99 (Kindle or PDF)
4–10 chapters: $2.99 (Kindle or PDF)
11+ chapters: $3.99 (Kindle) and $8.99 (paperback) 
Jayson Georges is the author of the Honor-Shame Paraphrase series, which is published by Timē Press.