The 3D Gospel – Volume Discount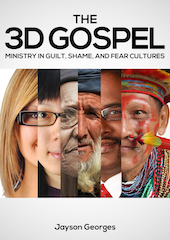 A 50% discount is offered on cases of The 3D Gospel (50 copies for $225). At just $4.50 per copy, this is a great resources for Christian organizations and conferences.

Once you pay, I will confirm your order by email in 24-48 hours. Print and delivery of the paperback takes 10-14 days (3-4 weeks for int'l orders), so please plan accordingly.  

Please select your shipping destination below, then click "Buy Now." (You select the number of cases on the next page.) To purchase a case of Spanish, French, or Russian translations, please email info@HonorShame.com.
Individual copies can be ordered through Amazon.com.