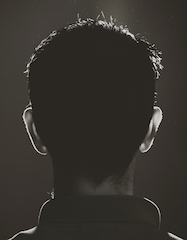 Jayson Georges
(M. Div., Talbot) is the founding editor of HonorShame.com. He has served cross-culturally for 15 years, and currently lives in the Middle East.
Books: 
Article/Chapters:
"Putting 'Faith' In Context." Modern Reformation (July-Aug 2017)

"Get Face, Give Face: A Biblical Paradigm for Mission in Honor-Shame Contexts." Evangelical Missions Quarterly (June 2017).

"Honor and Shame in God's Mission." Lausanne Global Analysis (March 2017)

"Our Culture Shock: Practical Advice for Teaching International Students from Honor-Shame Cultures." Christian Educators Journal. (February 2017).

"Transforming Honor: Biblical Morality and Ethics in Honor-Shame Contexts." In Reconciliation in Guilt, Shame, and Fear Cultures, ed. Paul DeNeui (Pasadena, CA: William Carey Press, 2017).

"Reconstructing Central Asian Honor Codes via Orality." In Beyond Literate Western Contexts: Honor & Shame and Assessment of Orality Preference, ed. Samuel E. Chiang and Grant Lovejoy (Hong Kong: International Orality Network, 2015).
 "Why Has Nobody Told Me This?: The Gospel the World is Waiting For." Mission Frontiers 37:1 (2015).
"Dignification: An Exegetical Soteriology of Divine Honor." Scottish Journal of Theology 66:1(2013)
"From Shame to Honor: A Theological Reading of Romans for Honor-Shame Contexts." Missiology 38:3 (2010).
"A Missionary Ethic of Economic Affluence." Evangelical Missions Quarterly 45:3 (2009).
"A Muslim Theology of Jesus' Birth and Death." Evangelical Missions Quarterly 41:4 (2005). Republished in EMQ's best-of compilation Envisioning Effective Ministry, eds. Laurie Nichols and Gary Corwin (Wheaton, IL: EMIS, 2010).
I have led training workshops internationally for organizations such as Cru, IMB, Frontiers, Pioneers, Navigators, World Team, Missio Nexus, Eternity Bible College, and more. I am a member of the Evangelical Theological Society and Evangelical Missiological Society.
In other areas of life, I enjoy playing any sport with a ball, mountain biking, reading international news, and talking about honor and shame from any possible angle. Feel free to contact me at
info@honorshame.com
.