In 2001 I taught American literature at a university in Central Asia. It was my first year living overseas, and the experience of teaching cross-culturally caused many instances of culture shock.
I enjoyed the friendships with students, but I resented their ongoing attempts to honor me as a teacher. They always stood when I entered the room, called me "Dr. Professor," and declined to answer my questions—these are all gestures of respect, but I didn't receive them well! I was a typical young guy from California; my wardrobe was t-shirts, shorts, and sandals. But in Central Asian culture, teachers' clothing should reflect their social importance—this means a three-piece suit, even in July. I begrudged these Central Asian habits of "social maintenance" in the classroom.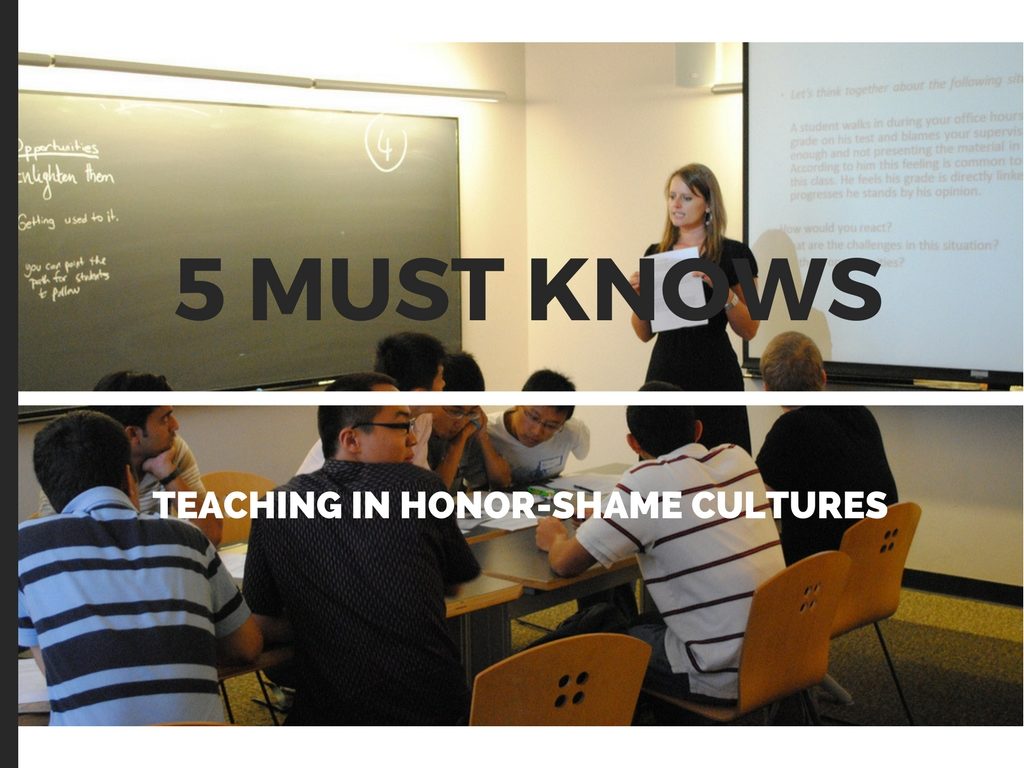 These small examples of culture shock are normal when teaching cross-culturally. With time, a better cultural understanding improved my relationships with students and increased my enjoyment of teaching. Here are five examples to help you understand and educate students.
Education is for reputation.
In honor-shame cultures, people study to acquire status, not just information. Education is one of the best ways to "gain face." People boast about their educational degrees, and parents gain prominence from their children's academic achievements. The motive for many students (and their families) is to enhance reputation. This explains some of the pressure to attend prestigious schools.
Teachers are revered.
In honor-shame cultures, teachers are near the top of the social hierarchy. Read more ›